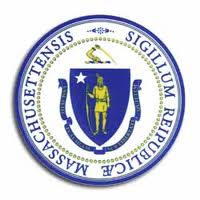 Residents in Massachusetts now have an easy resource for researching the leading home security system companies.
Boston, MA (PRWEB) February 26, 2013
It's a difficult fact that home break-ins are occurring in record numbers throughout the country, and many of these break-ins are becoming increasingly violent. As a result more and more homeowners are turning to the protection provided by a home security system, but the home security system industry can often be difficult to navigate, because it is an industry that has grown exponentially in recent years. There are hundreds of companies, all offering different services and deals, making it difficult for the typical consumer to find the best security system company to meet their needs.
This is why SecuritySystemReviews.com created a way to rank and review the best security systems in each state across the country. The rankings for the best security systems in Massachusetts are now in, and residents of the state can access the results by visiting SecuritySystemReviews.com. Top companies include Lifeshield Security, ADT security systems, Vivint, Protect America and FrontPoint Security. Each of these companies had to undergo a rigorous review process, conducted by a team of highly trained home security experts, both from Security System Reviews and from the state of Massachusetts. The reviews were conducted in an anonymous, secret shopper format, and focused on a broad range of criteria, including technology and equipment, security system installation, customer service and monitoring, warranties and pricing.
According to a representative from SecuritySystemReviews.com, the reviews are intended to be used by consumers as an educational tool, when they make the decision to purchase a home alarm system. Often consumers can become focused on the seemingly great deals offered by a particular company, and overlook the other important aspects of service, contracts and equipment provided by the company. The Security System Reviews ranking system addresses all concerns of a potential customer of a security system company, to ensure that customers are getting not only the best value in a system, but also the best overall system and customer service.
In addition to providing rankings and reviews, the site provides a great deal of other highly valuable information for anyone considering the purchase of a home security system, including information on discounts, coupons and access to instant quotes, as well as informational blogs and news updates from within the industry. For example, besides just finding information about the best overall systems in the state of Massachusetts, site visitors can also find breakdowns of more narrow categories, such as the company that provides the best wireless security system.
Massachussets residents can now view the home security system company that took the coveted top spot in the newly released rankings by visiting SecuritySystemReviews.com. In addition, the rankings for the runners-up in the state, as well as the reviews that were used in the creation of the rankings are now available on the site.