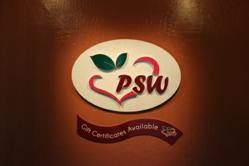 Sunnyvale, CA (PRWEB) November 17, 2011
Massage cupping is a modified version of the common practice of cupping therapy, used in traditional Chinese medicine, and the results that this simple treatment produces are impressive. Through suction and negative pressure, massage cupping releases rigid soft tissue and drains excess fluids and toxins. There are two main uses of cupping: stationary and in massage. Stationary cupping is used in TCM to clear stagnation of blood. Cupping Massage intensifies the therapeutic aspect of traditional cupping and is an effective addition to any spa.
A typical session of massage cupping at PSW Acupuncture starts with cups, isopropyl or de-natured alcohol, cotton balls, a candle and lighter and clamps to hold the cotton. A lit candle in a holder is placed on a towel. The cotton ball, saturated with five to ten drops of alcohol, is held in the clamps. The cotton is then moved over the candle flame to light it and then inserted into a glass cup to create a vacuum. The cup is moved over the area to be worked on and the cotton is removed. The cup is inverted onto the body, where the heat creates a seal and adheres the cup to the body. Oil is rubbed over the area to be cupped to facilitate easy movement of the cups.
Application of liniments, analgesics, plant hydrosols and essential oils immediately after the treatment facilitate the absorption of the product deep into the tissue. The increased local blood supply to the muscles and skin will bring nourishment and allow for toxins to be carried away through the veins.
Massage cupping is not an irritant to the skin or body. It draws the inflammation out. This technique is excellent when used as a contrast therapy with cold compresses or liniments. The cups may also be manipulated to mimic other massage techniques without the normal stress on the hands of the therapist.
For more information, call 408-663-2137 or visit http://www.sunnyvaleacupunctureclinic.com.
About PSW Acupuncture
PSW Acupuncture is dedicated to the healing power of acupuncture treatments, acupressure massage, facial skin care, massage cupping and other message therapies. Through its therapeutic techniques and ability to communicate with clients' minds and bodies, clients receive a wonderful experience that ensures they will be back.
###