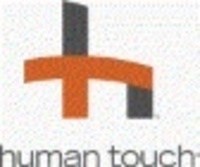 For people that are tough on their bodies or spend a majority of their day sitting at a desk, the HT-1470 massage pad provides a portable, lightweight tool to knead out tough knots and keep the blood flowing - two very important aspects of a healthy lifestyle
LONG BEACH, Calif. (PRWEB) January 5, 2008
"For people that are tough on their bodies or spend a majority of their day sitting at a desk, the HT-1470 massage pad provides a portable, lightweight tool to knead out tough knots and keep the blood flowing - two very important aspects of a healthy lifestyle," says Rich Jorgensen, CMO of Human Touch. "With back heat and memory foam seat cushion, the back pad brings soothing comfort to sore muscles while the kneading and rolling covers the entire length of the back."
Weighing only 11 pounds, the versatile Human Touch HT-1470 back massage pad is the world's thinnest portable kneading and rolling massage robot that utilizes the most advanced patented massage system ever created to provide 25-percent greater back-area coverage than competing massage pads. The heated back pad easily transforms any sofa, home or office chair into a relaxing massage lounger. Once the built-in heating system prepares muscles for an optimal massage, the exclusive bi-level massage nodes generate fingertip and thumb pressure kneading and rolling motions designed to replicate expert massage therapist techniques. Users can personalize their experience with push-button simplicity that allows them to turn heat on or off, select a full back massage and target coverage to the middle and lower back.
HT-1470 retails for $249.99 and is available at leading retailers across the country. For more information please go to http://www.humantouch.com.
About human touch(TM)
human touch(TM), the U.S. market leader of premier robotic massage products, offers advanced technology and designs for consumers seeking to incorporate health and wellness into their everyday routine. Appealing to back pain sufferers, sports enthusiasts, and those looking to relax from today's hectic lifestyles, human touch(TM) delivers high-quality Robotic Massage(R) chairs, zero gravity recliners, and other massage products that are generations ahead of the competition. Wholly owned by Interactive Health(R), human touch(TM) currently sells products to back care specialty stores, fine furniture stores across the country, on-line at http://www.humantouch.com as well as international retailers and distributors in more than 48 countries worldwide.