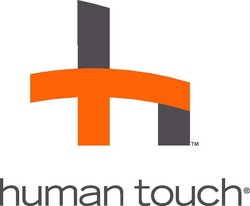 We design products with exclusive functionalities that promote wellness and make people feel good, but of equal importance is producing chairs and massagers that have aesthetically pleasing designs
LONG BEACH, Calif. (PRWEB) January 24, 2008
"We design products with exclusive functionalities that promote wellness and make people feel good, but of equal importance is producing chairs and massagers that have aesthetically pleasing designs," says Rich Jorgensen, CMO of Human Touch. "Having just attended the Consumer Electronics Show, where the focus was on our award-winning patented Human Touch Technology, we look forward to showcasing our entire line-up of massage chairs, each designed to fit into the everyday lifestyle of today's discriminating consumer."
The Human Touch showroom at the Las Vegas World Market Center will feature:
HT-7450 Zero-Gravity Massage Chair: The Human Touch HT-7450 Zero-Gravity massage chair is the world's first massage chair that incorporates the latest advances in both massage and back-care technology to counteract back and muscle pain caused by gravity's adverse effects. Once seated, the chair's back, seat and footrest synchronously recline to situate the body in a position that reduces the physical strain that is exerted on the body by gravity. The chair's patented Acupoint Detection System then scans the entire length of the back, creating a map of key pressure points to target during the massage. The patented Human Touch Massage System targets pressure points of the sciatic nerve with pulsating seat massagers that pinpoint "problem areas" and deliver a deep, invigorating massage.
In addition, the 2008 Housewares Design Awards finalist is made from premium-grade leather and includes a built-in adjustable foot and calf massager, dual-lumbar back heat, a neck-contoured comfort pillow and a memory foam seat cushion. The Human Touch HT-7450 retails for $3,999 and is available at Specialty Back Care Stores, Fine Furniture, Major U.S. Retailers and at humantouch.com.
HT-5320 Full-Body Massage Chair: The Human Touch HT-5320 Full-Body Massage Chair envelops the user in the most advanced massage system available that is typically found only in chairs twice the price. With Acupoint Detection sensors, an extendable vibrating foot and calf massager, stowable arm and thigh massage sleeves and a 3D remote control, this patented Robotic Massage System eases away tension and fatigue as it emulates the same techniques used by massage professionals. Similar to the HT-7450, the Acupoint Detection sensors automatically locate acupressure points and give the user the ability to target specific back zones and positions and melt away trouble spots with pinpoint precision. The Human Touch HT-5320 retails for $2,999 and is available at Specialty Back Care Stores, Fine Furniture, Major U.S. Retailers and at humantouch.com.
HT-1470 Back Massage Pad: Weighing only 11 pounds, the versatile Human Touch HT-1470 Back Massage Pad is the world's thinnest portable kneading and rolling massage robot that utilizes the most advanced patented massage system ever created to provide 25-percent greater back-area coverage than competing massage pads. The heated back pad easily transforms any sofa, home or office chair into a relaxing massage lounger. Once the built-in heating system prepares muscles for an optimal massage, the exclusive bi-level massage nodes generate fingertip and thumb pressure kneading and rolling motions designed to replicate expert massage therapist techniques. Users can personalize their experience with push-button simplicity that allows them to turn heat on or off, select a full back massage and target coverage to the middle and lower back. HT-1470 is a 2008 Housewares Design Awards finalist and retails for $249.99 at leading retailers across the country.
Additionally, the Human Touch showroom at World Market will showcase the HT-7120, which features leather upholstery and massage comfort numbers that adjust the massage level from gentle to intense without interrupting the massage session as well as the HT-2720, which has extended reach to relieve tight shoulders neck, ergonomic contour back, a panoramic swivel base and a stealth mounted pop-out cup holder. For more information on Human Touch products, please go to http://www.humantouch.com.
About Human Touch(TM)
Human Touch(TM), the U.S. market leader of premier robotic massage products, offers advanced technology and designs for consumers seeking to incorporate health and wellness into their everyday routine. Appealing to back pain sufferers, sports enthusiasts, and those looking to relax from today's hectic lifestyles, Human Touch(TM) delivers high-quality Robotic Massage(R) chairs, zero gravity recliners, and other massage products that are generations ahead of the competition. Wholly owned by Interactive Health(R), Human Touch(TM) currently sells products through back care specialty stores, fine furniture stores across the country, on-line at http://www.humantouch.com as well as through international retailers and distributors in more than 48 countries worldwide.