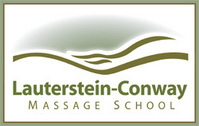 We knew a good therapist needed to be skilled at sports massage, deep tissue, and other advanced massage techniques to fully help people and succeed in this profession.
Austin, TX (PRWEB) September 27, 2007
On September 1, 2007, Texas' state massage law changed from requiring 300 hours of classroom and clinical training to requiring 500 hours to become licensed as a professional therapist. For many years, all states with massage laws (35), except for Texas, have required a minimum of 500 hours.
Though Texas' law just changed, for almost 20 years The Lauterstein-Conway Massage School in Austin has been offering coursework with 300, 550 and 750 hours of training. "We knew a good therapist needed to be skilled at sports massage, deep tissue, and other advanced massage techniques to fully help people and succeed in this profession." said David Lauterstein, School Co-Director.
Beginning November 1, Lauterstein-Conway will first offer a newly refined 500-Hour Program in line with the new law. It features internships in all the major modalities - Swedish Massage, Sports Massage, Deep Tissue Massage, and Clinical Massage. For more information and enrollment, potential students can e-mail info@TLCschool.com or call 800 474-0852. They also have an on-line application at https://www.tlcschool.com/admin-app-form.asp.
John Conway says, "The new State Law allows us to build on our previous trainings by providing clinical internships that assure every graduate an even higher level of skill in business planning, massage and bodywork."
According to the U.S. Bureau of Labor Statistics, the average salary for massage therapists in 2006 was $39,380. Employment opportunities are continuing to grow as the demand for skilled therapists is steadily increasing. People want to work in the healthcare professions - but most do not want to go to school for six years and undertake enormous debt. Lauterstein-Conway's 500 Hour Program finishes in 10-13 months and costs a fraction of virtually any other health care training.
Contact Lauterstein-Conway for information on the following:

500-Hour Professional Massage Therapist Training
250-Hour "Semester Two" Graduate Massage Training
200-Hour "Semester Three" Advanced Graduate Training
Continuing Education Workshops for Massage Therapists
Student Massages at the Lauterstein-Conway Internship Clinic
About Lauterstein-Conway Massage School:
Lauterstein-Conway was founded by two teachers, David Lauterstein and John Conway, who couldn't find a high level school at which to teach in Texas. They decided to start their Austin massage school to provide a learning environment inspired by the experience of massage. They wanted to teach in a massage school which treated students, administration, faculty, and internship clients with respect and care - like a good therapist treats a client. They also knew that good therapists really must have an excellent "grasp" of anatomy. "The modern massage therapist is really a primary health care practitioner. We often see people before they see a M.D. or Physical Therapist," Lauterstein said.
Now Lauterstein-Conway has grown to provide trainings not only in Swedish massage, Deep Massage: The Lauterstein Method (sponsoring workshops all over the U.S. and England), and Sports Massage, but also in Clinical Massage Therapy, Zero Balancing (structural acupressure), Structural Bodywork, Asian Bodywork, Chair Massage, Pregnancy Massage, and more. Lauterstein-Conway is a destination for Texas massage continuing education, with a wide offering of massage CEU workshops throughout the year. This year in their clinic, students will perform over 8,000 massages on the general public.
Contact for Admissions:
Frances Meyer
Admissions Director
Lauterstein-Conway Massage School
4701-B Burnet Road
Austin, Texas 78756
512-374-9222 ext. 14
FrancesM(at)TLCschool.com
###