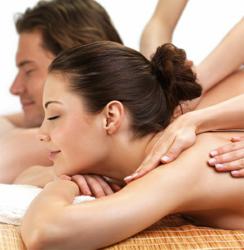 All Signature Massage therapy services offered by our Tampa massage therapists have little to no negative side effects, and are most enjoyable!
Tampa, Fla. (PRWEB) February 13, 2013
It is no secret that today there is significant proof: touch heals the body, balances the mind and nourishes the soul. Signature Massage Center is proud of its efforts to help people feel better and makes the service more affordable for most. The benefit for using this center is the wide range of massage styles and sessions that these expert therapists make available to the public at affordable prices.
Signature Massage Center has a new online web portal that is helping Tampa Florida residents discover the unique massage treatments where they can indulge in soothing and tranquil healing and atmosphere. The center offers highly skilled Massage Therapists who are trained in world-class massage therapy techniques. They are known for the highest therapeutic quality and widest range of medicinal spa services such as microdermabrasion, facials, peels, and body salt scrubs that are tailored to each customer's specific needs.
The friendly service at Signature Massage Center is part of what brings people back. The owners of the massage center are inviting newcomers to experience the full line of services by setting up a program consultation for ongoing therapy. With special training in deep tissue, sports therapy, reflexology and neuro-muscular therapy, the therapists at Signature Massage Center provide methods for relaxation, skin care and improved circulation with every service that the company offers.
Massage and bodywork are some of the most effective ways of treating muscular pain. All massage therapy services offered by Tampa Signature Massage Center has little to no negative side effects and is most enjoyable. The masseuses also provide facial and waxing services on location.
About Tampa Signature Massage
The power of touch heals the body, balances the mind and nourishes the soul. Prepare to be indulged as you discover the unique massage treatments we offer in a soothing and tranquil atmosphere. Our highly skilled massage therapists offer world-class massage therapy of the highest therapeutic quality. We offer a wide range of medispa services such as body wraps and facials as well to tailor to your specific needs.
Signature Massage Center
11248 W. Hillsborough Avenue
Tampa, Florida 33635
http://www.signaturemassagetampa.com