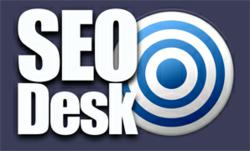 (PRWEB UK) 2 May 2013
With the pace of modern London life becoming more hectic and frenzied with every passing week and month, there is a need for people to be able to take the stress out of their life. This is why Chi Yu, the Japanese inspired wellness centre, are delighted to announce that they are providing treatments and massages across a wider range of London venues.
The company is now able to provide massage Baker St services as well as a massage in Mayfair Street service to all of their clients. The new venues will help to provide a greater level of convenience for clients, assisting to take even further stress and strain out people's daily activities. Chi Yu's expansion is indicative of the success the centre has received in recent times and the business aims to continue its strong expansion in London.
In addition to the new premises across London, Chi Yu is also delighted to announce a new service, the LED Light Therapy Facial. This form of treatment can assist with reducing the appearance of wrinkles, fine lines, acne, inflammation and redness. 6 sessions, of once or twice a week, are recommended to receive the optimum results from the service but Chi Yu are offering free consultations for clients regarding this treatment. Any client that is booked in for another treatment can receive a free 10 minute LED light therapy trial session.
Alongside the new venues and the new treatment, Chi Yu is still able to provide a wide range of massage therapies, aromatherapy, reflexology, acupuncture sessions and a whole lot more. All clients are encouraged to come in for a free consultation where the best therapies and treatments for each client's individual needs will be determined. With more London venues, it has never been easier to benefit from the relaxing and healing therapies of Chi Yu.
About Chi Yu:
The Chi Yu Wellness Centre provides traditional and modern treatments and therapies across London. Chi Yu prides itself on providing a tailored approach to wellness with each client receiving a consultation before agreeing upon which treatment or service would be best for them. With appearances on the E4 show 'Made In Chelsea' and countless reviews and recommendations in online, TV and traditional print media, Chi Yu has experienced considerable growth in awareness and clients in the past year.