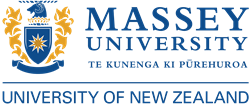 APAC continues to accelerate as the strongest global market for service management, with 16 percent per annum growth forecasted beyond 2020. We are pleased to enable new innovation for Massey and all our respected customers throughout the region.
Auckland, New Zealand (PRWEB UK) 26 May 2016
Massey University has chosen Axios Systems' service management software, assyst, to transform ICT service delivery management to enhance the learning experience for its on-campus and distance-learning communities.
Massey will improve service management delivery within IT and other departments by accessing assyst via the cloud. The software will be used throughout Massey's campuses in Palmerston North, Wellington and Auckland.
Focus on Business, an Axios Alliance partner, will support Massey in using assyst to optimise Service Desk operations.
More than 30,000 students — half of whom are enrolled in distance-learning — and more than 3,500 employees will benefit from assyst's Service Catalogue and self-service functionality.
From an IT perspective, assyst will help optimise Massey's:

Service level management
Incident, knowledge and request management
Workflow automation
Dynamic dashboards, using report wizard functionality, will reduce the time required for recording and reporting on KPIs.
Thanks to greater opportunities for collaboration and transparency made possible by assyst, Massey will be better positioned to evaluate and recommend university-wide priorities.
Acting CIO Alistair James said: "We're very excited about the capability of assyst, and the potential it has to improve outcomes for our internal teams and for our customers."
Meanwhile, as the first phase of the solution is adopted across the university, secondary plans have been established to enhance the wider service management beyond IT strategy, including the introduction of:

Financial and release management
Service portfolio management
Asset and availability management
Demand and capacity management
High-level management reporting
Tasos Symeonides, CEO of Axios Systems, said: "Massey is New Zealand's third university to use assyst service management, alongside the universities of Otago and Canterbury. We are absolutely delighted to partner again with Focus on Business in facilitating a world-class IT experience, and indeed one which will have a positive effect on the learning outcomes for thousands of students at this prestigious university."
He continued: "Impressively, APAC continues to accelerate as the strongest global market for service management, with 16 percent per annum growth forecasted beyond 2020. We are pleased to enable new innovation for Massey and all our respected customers throughout the region."
About Axios Systems
For over 25 years, Axios Systems has been committed to delivering innovative IT Service Management (ITSM) and IT Asset Management (ITAM) solutions that help customers improve not only their infrastructure operations but also to enhance service delivery across business functions including HR, Facilities Management and Finance. Axios is recognized as a world leader by leading analysts and their global client base, with a 100% focus on service management technologies.
Axios's enterprise Service Management software, assyst, is purpose-built to transform IT departments into profitable business-focused customer service teams. assyst adds tangible value to each client's organization by building on the ITIL® framework to help solve their business challenges across the organization.
assyst is the first solution in the world to be accredited for all 16 PinkVERIFY™ ITIL® processes.
For more information, please visit our website at http://www.axiossystems.com
Press Contact: pr(at)axiossystems(dot)com
About Focus On Business
Focus on Business is a dedicated CRM and Service Management solutions provider with over 20 years of experience in deploying solutions to suit hugely diverse requirements. Their global knowledge of Business Process engineering has ensured they have a unique insight into designing and implementing systems to meet the most complex of requirements in a wide range of business environments. Headquartered in Auckland New Zealand and Asian Headquarters in Kuala Lumpur, Malaysia with office in, Hong Kong they are able to service international organisations at a local level in Asia Pacfic.
The collective experience of their consulting team has seen Focus on Business provide solutions to a range of sectors including Finance, Education, Government Agencies, Healthcare, Retail, and FMCG. Focus on Business places a heavy emphasis on developing long-term partnerships and adopting a collaborative approach with their customers. All of their business solutions contain a complete range of services, including Solutions Consulting, Implementation Services, Systems, Data Integration and Training.
Web: http://www.focusapac.com, email: info(at)focusapac(dot)com
Focus on Business Ltd. New Zealand. Phone: +64 9 363 9550, Fax: +64 9 363 9700
Kuala Lumpur, Malaysia. Phone: + (6) 03 2095 5775, Fax: + (6) 03 2095 5115
About Massey University
Massey University has grown from a small agricultural college in Palmerston North to become New Zealand's largest residential university spread over three cities. Massey University now has three campuses in the North Island, and the highest number of extramural students.
Massey offers the only veterinary science programmes in New Zealand. Massey also offers the only Bachelor of Aviation degree in New Zealand. Massey University qualifications are recognised worldwide and several programmes have international accreditation.
From 85 students in the first year, Massey now has over 35,000 internal and extramural students.