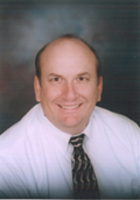 where even the newbie Internet Marketers could compete with the big guns
Duluth, GA (PRWEB) December 30, 2010
When Mass Money Makers débuted on the ClickBank marketplace Tuesday, it did so with resounding success. Just two day into the launch and already 1,806 Internet marketers are sending traffic to the offer. Bill McCrea of Massive Passive Profits has also been named as the first $1,000 winner for securing the most sales over the initial 24-hour period.
The announcement of McCrea as the day's selling king didn't go over so well with IM superstar Shawn Casey. As a big-name promoter, he's grown accustomed to walking away with the spoils. "Somehow or other, Shawn always manages to win my contests," says with love by Mass Money Makers' co-developer Matt Bacak. "Shawn's a good buddy, but this time, however, plain and simple, he was outsold. He got the pants beaten off him."
If it sounds like Bacak is rejoicing over his colleague and friend having been dethroned, he is … in an all-in-good-fun kind of way. That's because from the outset, he designed the Mass Money Makers' launch to be a level playing field, where even the newbie Internet Marketers could compete with the big guns. While the competition is exciting, however, everyone promoting the product and bringing in sales is walking away a financial winner, with a lot of money going into their pockets for each item sold.
How exactly did McCrea manage to pull off such an upset, though? Just days prior to the launch of Mass Money Makers, he emailed Bacak with a run-down of his promotional game plan. By strategically promoting the heck out of the cash-generating product to his vast contact list of subscribers, he was able to easily draw in the most Mass Money Makers sales for Day 1 of the launch.
If Google counts are any indication, the battle for the Days 2–7 crowns is going to be a fierce one. As of press time, the search engine was returning 741,000 results on the term "Mass Money Makers." That means all of the product's affiliates and JV partners are promoting it to the hilt. Such figures are also positioning Mass Money Makers to become the largest product launch in ClickBank's history.
And the $1,000 daily cash bonus isn't the only thing motivating these impassioned promoters. At the end of the launch, one of them will walk away with the title of Internet Marketer of the Year and ClickBank King.
Internet marketing affiliates and JV partners who want to get in on the fun, games and competition can learn more about the Mass Money Makers' history-attempting ClickBank launch by contacting Tamara Smith at (770) 623-3008. To sign up as a promoter and be in the running for the upcoming $1,000 cash prizes, visit http://www.massmoneyjv.com.
###