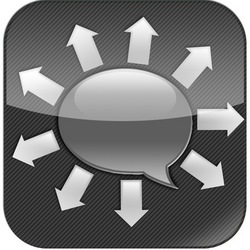 We hope millions of iPhone users will harness the power of this application and save time on their text message communications
Flower Mound, TX (Vocus) July 26, 2010
The new app is a limited version of the popular Mass Text Message application that has garnered praise from people around the world. Brisk sales have placed the app in the "What's Hot" list of Productivity applications and users of the app have reported significant time savings.
Mass Text Message Basic allows users to quickly set up a distribution list of up to 10 recipients. That group is saved in the application and, with one tap, users can send out a text message to that group. And, if they need to send the same message in the future, they can save the text in the ReadyText list to quickly populate the message for another send-out.
If users discover that they need unlimited groups and sizes, they have the option of upgrading within the application. Their data is saved, advertising is removed, and they can create unlimited groups.
The application provides a solution to a common frustration amongst millions of iPhone users who add recipients one-by-one when they send a text message to multiple recipients. This significant improvement to text messaging has been largely overshadowed by the other improvements to the Operating System, but it provides a powerful functionality that many users have been waiting on for years.
The application could have wide and multiple uses for people who send group SMS -- from church youth group leaders to project managers who need to send a message to workers out in the field.
"We hope millions of iPhone users will harness the power of this application and save time on their text message communications," says David Livengood, CEO and Founder of Livengood Software.
###