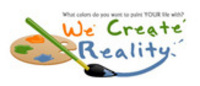 but not always that easy. And that's where The Master Key System Membership Community comes in. It offers the support to move through these changes in an empowering community, which is a proven benefit to any sustainable change.
Essex Jct., VT (PRWEB) August 22, 2007
We Create Reality launches their new web site, wecreatereality.com, which includes a membership community for those interested in the Master Key System from Charles Haanel, the basis for the recent movie on the Law of Attraction, The Secret. Science and Quantum Physics now support what philosophers and ancient wisdom have known for years.
"We live in a Field of Life that gives us our thoughts. All we need to do is learn how to think to live the life we truly desire!" says Susan Morton enthusiastically. "When it became clear to me that these statements are true, lights went off in my head and my mind raced with the exhilaration of getting this information and training into the hands of as many people as possible," quotes Susan as she hints at the vast numbers of people she believes can benefit from The Master Key System Membership Community, a supportive distance-learning community for implementing the proven practices of The Master Key System into everyday life.
Written by Charles F. Haanel, The Master Key System offers time-tested, demonstrated theories and techniques in a 24-lesson format. The lessons systematically build upon each other in empowering humanity about their natural and innate creative ability and living in harmony with the Natural Laws of Life. "The only hindrance is holding onto thoughts and ideas that just plain aren't true -- and it's that simple," says Susan, "but not always that easy. And that's where The Master Key System Membership Community comes in. It offers the support to move through these changes in an empowering community, which is a proven benefit to any sustainable change."
"There is no aspect of our lives this isn't working in and can work for -- I know - I've done it and I'm continuing to do it...it's just a decision to let go of erroneous beliefs. This can take a little time and education...and that's what I am thrilled to support people with," says Susan sincerely.
Susan's background in New Thought and alternative education, as well as her genuine display of love for the world community, provides a terrific combination of skills to take The Master Key System to the world in a membership community form. Barely able to sit still with her passion for this material and how much she believes it can help humanity, Susan quips "Since any thought can be changed, that means anything can be changed, with the right application -- do you realize how exciting this is? A deeper understanding of these Natural Laws can have a huge impact on our world situations!"
Susan notes that those we call 'masters' in life all used this material in some form or another and from all walks of life. Folks such as Napoleon Hill, Alexander Graham Bell, Ernest Holmes, Charles and Myrtle Fillmore, Abraham Lincoln, Henry Ford, Beethoven, Florence Scovel Schinn, Catherine Ponder, Einstein, Michael Beckwith and many more. Her admiration and conviction are evident as she states "Since I've taken it seriously (The Master Key System) and applied it to my life, I have turned things around in amazing ways. I have the real-life experience to prove it -- so I know anyone who applies this will have results. I was close to losing everything. My home, my children, my reputation, my life -- I was on the verge of bankruptcy -- and not just financially. I thought my life was over. I turned from a forlorn, single mother who let the world walk all over her to living a new beginning of passionate work and life focus, vibrant health, great friends, terrific relationships with my family -- and a bright future doing what I love."
According to Susan, we can find a freedom and power like no other in these lessons, as well as a community to sustain these changes in The Master Key System Membership Community. With that said, The Master Key System Membership Community - with all of its possibilities - places an exciting choice in front of us. Use the power, or not. "People want their power back - that's evident in the mass appeal of the movie The Secret. And this is an incredibly empowering process that I am delighted to support people in," closes Susan.
Susan Morton is Vice President of We Create Reality and originator of the The Master Key System Membership Community, an innovative distance learning community that offers education and support with the intention of having a world-wide impact on assisting others to successful and thriving lives and a deeper understanding of the Creative Process. Susan has a broad background in New Thought, including intensive studies in Religious Science and has committed her life to Consciousness Studies. She currently works out of her home office in Vermont and can be contacted at 802-878-5169 or via email at sue@wecreatereality.com. Visit the We Create Reality web site and the blog for more information.
###