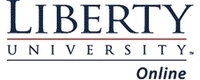 We're not just an online institution, but a brick and mortar university that excels in servicing and educating both our residential and online students.
Lynchburg, VA (Vocus) September 27, 2010
With high demands for industry experts in the Sport Management field, Liberty University Online will offer a Master of Science in Sport Management with a specialization in Sport Administration beginning fall 2010. This is an advanced degree designed to broaden a student's understanding of the sport and recreation industry and further develop industry-specific management skills.
The M.S. in Sport Management program through Liberty University Online teaches students the skills to organize, administer and facilitate sport programs at a variety of levels. The program will meet an industry demand for students who understand the sport and recreation field and can develop industry-specific management skills. Plus, unlike many other online academic institutions, Liberty University Online offers courses taught by qualified, experienced faculty.
"Before entering higher education, I was blessed with an opportunity to be part of back-to-back Super Bowl teams while an administrator with the Denver Broncos," said Dr. Jim Reese, Director of the Sport Management graduate program at Liberty University. "Each of our talented and experienced faculty brings something unique to the department."
Courses offer students an interdisciplinary approach to management, providing intensive study in social and ethical issues, faith and ministry integration, legal issues, economics, marketing organization and administration, and research strategies. Both thesis and non-thesis options are available.
Extensive career options exist for students with an M.S. in Sport Management including positions in public relations, marketing, coaching, broadcasting, sports agencies, promotions and development administration, sports information management, as well as interscholastic athletic administration and outdoor recreation.
In the last few years, Liberty University has become a fixture on various industry rankings for online schools, receiving high marks on several independent comparisons. This year, Liberty University Online continues the trend with a first-place ranking by MyCollegesandCareers.com, an online resource that helps college-bound individuals identify and compare schools and weigh their options for higher education.
"There is a reason Liberty University has more than 50,000 students in our online programs and across campus," said Reese. "We're not just an online institution, but a brick and mortar university that excels in servicing and educating both our residential and online students."
About Liberty University Online
Established in 1971, Liberty University pioneered distance education in 1985, and it is now the largest and fastest-growing Christian university in the world. Today, Liberty University Online hosts more than 50,000 distance learners and has the highest retention and graduation rates among top online universities. Liberty offers more than 45 accredited degree programs, from Associate to doctoral, and over 100 areas of specialization, all taught from a Christian perspective. For more information, visit http://www.luonline.com or call 1-800-424-9595.
###