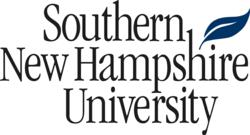 Accounting is one of the largest growth occupations in the economy, with about 212,400 new jobs expected over the projections decade." according to the U.S. Bureau of Labor Statistics.
(PRWEB) July 04, 2011
Accounting Graduate Certificate
SNHU's graduate certificate in accounting is a first step toward a variety of professional certifications. Completion of the certificate may lead to new career opportunities in public and private accounting. All courses taken in the certificate program may be applied toward an M.S. in accounting.
Students will learn:

cost behaviors and alternative cost systems for management planning and control.
theory and practice of financial accounting that adhere to Generally Accepted Accounting Principles.
the audit process, from engagement planning to performing the financial audit.
advanced topics in accounting.
the theory and practice of federal income taxation of individuals.
Forensic Accounting and Fraud Examination Graduate Certificate
As one of the fastest growing fields of accounting (according to U.S. News & World Report), an education in the intricacies of Forensic Accounting combines accounting principles with the detection and prevention of fraud against the government, corporations, organizations and individuals.
Combine an eye for detail with a background in accounting basics and legal concepts while students learn from expert faculty. The curriculum and their faculty expertise will prepare students for specific accounting practices:

Investigating mergers and acquisitions
Tax investigations
Economic crime investigations
Civil litigation support
Specialized audits
Terrorist investigation
SNHU, based in Manchester, NH, has a long tradition of educating accounting professionals.
With its first online offering in 1995, the online degree programs at SNHU continue meeting the needs of today's students while at the same time ensuring educational quality and real-world applicability.
Visit Southern New Hampshire University to learn more about the MS in Accounting degree.
###