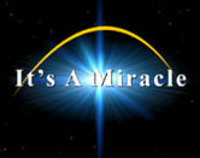 Lanham, MD (Vocus) July 23, 2009
Every Course In Miracles student or teacher remembers the very first time he or she heard the voice of the Master Teacher of A Course In Miracles. It changed everything. To become aware of an absolutely enlightened order of thought engendered amazing shifts in consciousness and dramatic physical healing. Cassette tapes of the Master Teacher were copied and recopied and shared by friends across national and international boundaries, and staples in many tape players around the globe were such titles as, Love and Murder: Never the Twain Can Meet; Together in an End of Time Dream; God Only Gives, So Do We; Heaven is Here, Heaven is Now; Holy Mackerel - I'm Attacking Myself; How to "Mind-Shine" Away Sickness & Death; Earth - A Flimsy, Transparent, Foolish, Trivial Mistake; Enlightenment: A Phenomenal Process; What Are You Doing in Hell; That Friday Night in Boston; The Passion of Creative Mind; and many many more.
The dedicated task of digitally remastering these invaluable discourses is successfully underway, and 46 titles are currently available as mp3's on http://www.themasterteacher.tv. Membership to the site entails simple registration only, and permits streaming in full of all audio files at any time. More titles are constantly being added to the site as they become available.
Words fail entirely to describe the experience that is engendered by the light of a whole mind. Suffice it to reproduce here the note that usually accompanied recordings of the Master Teacher's discourses. It reads as follows: "These recordings contain the spontaneous verbal, often intensely emotional, responses of participants undergoing their individual mental reassociation and transfiguration. As well, there are highly charged enthusiastic responses to this wholly dedicated, totally simple, lovingly communicated message of truth. Indeed, this outpouring of freedom to create that occurs through the release of your former necessity to retain self-inflicted loneliness, pain, aging and death, is the bright contagion of whole mind. These recordings may well act as a catalyst for you who are listening in your own self identity of space/time to undergo the experience of enlightenment necessary to fulfill your inevitable purpose for living... To remember you are whole and perfect as God created you."
Those who are familiar with the works of the Master Teacher are overjoyed to have these vintage tapes rematerialize as mp3's on the world wide web.
For more information go to http://www.themasterteacher.tv.
###