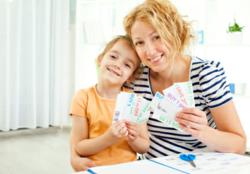 Hottest Coupons & Deals for Thousands of Stores - Finding Coupon Codes Made Vanilla!
Boston, MA (PRWEB) August 17, 2012
The recent economic downturn has forced many to save the little nest eggs they managed to collect and hunker down for the next big financial crisis to hit. Unfortunately, this means cutting down on some of the things they could not do without before. The coupon website, Couponila.com would like to announce that they are more than ready to ensure that no one leaves their website without a fantastic promo code to make their day.
Couponila specializes in providing cheap deals and online coupon codes to the bargain hungry internet citizen and for those who have to think twice before taking out their wallets. From fashion, photos, printing, shoes to web hosting and financial plans, this coupons website has everything that the penny-pinching individual requires. Just by visiting the website, users will be instantly privy to hundreds of discounted deals and offers that are updated regularly on the homepage.
To ensure users face no issues while navigating the website, the engineers at Couponila powered up their website recently by transferring it to a potent dedicated server. This upgrade has enabled users to access their coupons faster by reducing the time a page loads on the server. In other words, as more and more people access their website, the company enhances its services to facilitate them further.
When asked about the website and its discount coupons, the company spokesperson Alexander Smith had this to say: "We created Couponila for people who wanted more out of their budgets than just the bare necessities. But, we understand how hard it can be for them to take themselves out of that mindset, especially if they have a family to support. Couponila places their emotional AND physical needs at the forefront by providing them the latest coupon code on products/services they couldn't afford to splurge on. Plus every conceivable effort has been made to streamline the website. So, no matter how technically challenged or short-on-time a user is, he/she will have no trouble locating the promotions or discounted products they are searching for."
This is also one of the reasons why they use all open-source technologies to operate their website. Additionally, their newly minted blog provides avid bargain hunters and website visitors the freedom to express their interests. Besides this, Couponila regularly posts details on vendors/stores, latest market trends along with other interesting articles designed solely around the interests of their budget conscious visitors and specifically pertaining to online consumer focus areas like online shopping and more.
Using coupons can be hard for the uninitiated and since online users are looking for quick and efficient solutions, they will more often than not overlook websites that they can get lost in. Keeping their convenience in mind, Couponila added a "How to Use Coupons" section to their website. Using this feature, beginners can easily figure out how to input promo codes provided on the vendors page and receive their discount on products and services without experiencing delays.
Since online vendors and stores typically feature fresh discounts on a daily basis which often expires after the first preset number of customers use it, few people looking for bargains leave disappointed when they try to use them. The checkout process involves typing a coupon or promotion code on the field or section on their website. A special code, on the other hand, can open unique opportunities for the coupon owner such as a discounted rate, free shipping or free items. In 'How to Use Coupons' the company has provided easy to peruse step-by-step details on how visitors can search for particular store coupons.
Nowadays, an identity on social media websites is almost second nature for anyone looking for reliable information. Harnessing the power of this trend, Couponila has also made it a point to scatter the hottest coupons at its disposal on Facebook, Twitter, Google+ etc. Additionally, several of their promotional offers can also be found on various other social bookmarking sites.
When urged for more details, Mr. Smith continued, "Coming upon a discount code unexpectedly is one of the joys of every online shopper. Chancing upon the perfect 'steal' can give them a high even ten cups of coffee aren't capable of. On the other hand, we discovered that most budget conscious shoppers have lesser time to go out on that hunting spree than they used to have. Seeing a gap in the market for an easy-to-access and use coupons website, we created Couponila, the one stop shop for all their discount needs. Now, not only won't they have to trudge in the hot sun or cold weather to ensure their finances remain safe, Couponila will email them the deals they want straight to their mailbox, but of course - with their consent.
When asked about what they thought of the site and their experience as a frequent coupon hunter, one customer revealed, "Living in a hard economy is tough enough, but add three children and a single parent in the mix and you have a recipe for financial disaster. Visiting Couponila one day, I got access to literally hundreds of coupon codes for stores that I could get to without leaving my two year olds behind! That day, I was specifically trying to find out a coupon code for 6pm. But they have coupons on everything from discounted baby products to maximum virus protection software. What more could any budget savvy individual ask for?"
Couponila has a number of reputed, well known stores in its coupon repertoire - some of which are Adobe, GoDaddy, Banana Republic, Hewlett-Packard, iStockphoto, Snapfish, SkinIt, Overstock and many others. Visitors can get access to the coupons by clicking on any of the numerous vendors and browsing the deals they have on offer. Each page is updated with the latest coupon codes available on a daily basis in order to provide users a consistent quality service and to ensure they leave with the best offer they can get. The best and highest valued coupons automatically rank higher on each respective page. At the end of the day, it's all about the money you save – and it will always be; especially when it comes to shopping online.
About Couponila
Launched in 2011, Couponila was the brainchild of online entrepreneurs who wanted to provide an 'antidote' to the budget wary and home based online shoppers. They realized that a gap in the discount coupons market existed in which the frugal internet shoppers were left at the wayside. Their aim was to support families and individuals who had to think twice before purchasing essentials and the things they craved for. Although thousands of coupon sites exist on the internet today, most of them arguably lack the technology and automation needed to make the coupon search and usage process seamless/easy. Couponila uses the latest technology combined with advanced software engineering techniques to bridge this gap. In other words, they specialize in providing shoppers with the most recent and highest discount valued coupons available; that enables them to fulfill those small but essential shopping desires in life while still being careful with their expenditures.
If online bargains and couponing fascinates you, please make sure to "like" Couponila.com on Facebook, follow the company on Twitter @couponila and/or add us on Google+.
For more information about the service, please visit http://www.couponila.com/