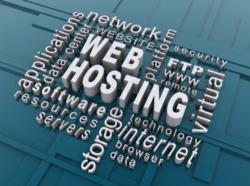 Yes, there are thousands of such coupon sites out there; but people still struggle to find legitimate active coupons - so I choose iWebHostingCoupons.com!
Worcester, MA (PRWEB) September 06, 2012
MasterTech Web Applications is pleased to introduce their new coupon web site for online shoppers to boost their experience in shopping for domain names and web hosting coupons. The new convenient web site provides many great coupons to save web owners and developers some cash and time when buying and/or selling new domain names and obtaining web Hosting services along with web services like SSL certificates, private domain registrations, daily backups, etc.
The internet continues to grow rapidly; a new avenue for entrepreneurs to be able to run their businesses from their homes thus saving office space expenses and mitigating the ever rising gas prices. Web tools such as PHP, MySQL, webpage templates, registration tools, email services, credit card management, blogs, etc. are very important in the internet world to run websites. Further, they must be readily available and easy to deploy or use. New tools are quickly emerging to make web life easier such as for branding products, e-commerce, managing email campaigns, and many more already out there and much more coming.
In addition, there are several popular and robust web server software available by these top retailers for the preferred operating system (OS): Unix, Linux, Windows, and the list goes on and continues to grow. The client's need of web server software to go with the decided OS is facilitated through these service providers such as, and not limited to, IIS (Internet Information Server) for Windows OS or Apache for Linux.
It has always been hard to identify the best web hosting service providers in the market. One has to exhaustively surf the internet until they find a few top candidates after filtering through the never-ending bias on almost every web site that is reviewing a provider. The web hosting industry is highly competitive and there many choices to weed through; before making a purchase decision. Even the most internet savvy customer has to gather a lot of information relevant to their needs; compare services and then decide on a provider. Some of the elements of comparison involves features like backups, bandwidth, number of sub-domains allowed, number of databases provided, historical data center up-times, overall customer base, geographic location, etc.
Moreover, one has to then look for coupons or discounts available for their order as most web hosting orders charge annually for their services. So even a coupon for 20% off would mean a significant saving depending on the type of order and its value. This is where iWebHostingCoupons.com scores up. They have almost every web hosting company/provider listed on their site; along with their active coupon codes; reviews and more (examples include coupons for Hostgator, GoDaddy promo coupons, etc). They boast on updating their site daily with the latest coupons to provide maximum savings for their visitors - all for free!
iWebHostingCoupons.com provides a "featured stores" section to help potential customers; especially beginners; to "one-click" their way to directly land up on their favorite web hosting service provider and explore all the available coupons. To improve the overall user experience, iWebHostingCoupons is hosted on a powerful dedicated server which expedites accessibility and minimizes lag. They also host a blog section opening up a new channel to engage with their users. The blog posts will provide details on vendors, latest market trends, and a multitude of interesting information relating to the web hosting industry. On a regular basis, the webmasters of iWebHostingCoupons.com also try to review service providers and web tools of popular interest to their shoppers.
Finally, online shoppers have even more convenience where they can find these coupons on their frequented and favorite social platforms like Facebook, Twitter, Google+, and some social bookmarking sites as well like Delicious, Digg, and more.
For more information, please visit: http://www.iwebhostingcoupons.com/