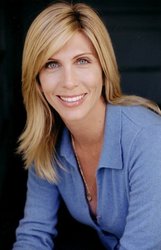 Los Angeles, CA (PRWEB) September 15, 2009
April Beyer, founder and president of Beyer & Company, a personal matchmaking and relationship-consulting firm, announces her third appearance as a dating coach on an episode of The Dr. Phil Show, titled "Race to the Altar."
Unique among professional matchmakers, April takes a personal hands-on approach to matchmaking. Her helpful and practical advice along with her thorough and discreet interviewing process makes her the go to gal for successful, educated, marriage-minded clients interested in dating in the San Francisco and Los Angeles areas.
"Beyer's clients have a drive for success in every area of their lives and seek out April's insight, experience, wisdom and trained eye to find who would be the best match for them long term. In this way, April Beyer has built a strong reputation over the past decade for quality professional matchmaking," explains public relations manager Jody Colvard.
April helps clients navigate the dating waters and maximize personal success beyond what they've been able to do on their own. Colvard likens this to the way in which "the most successful athletes in the world need a coach to give an outside perspective to improve and enhance their game."
Beyer & Company, LLC provides services in Los Angeles and San Francisco. Men can find out more about the value of this service among professional matchmakers at the company website, beyerandcompany.com. Men who are seeking personalized assistance and this level of specialization can contact Beyer & Company for a private consultation. Women looking for eligible San Francisco and Los Angeles men are invited to submit an online profile, free of charge. Women may also sign up for April's free dating reports, articles and newsletter.
The Beyer & Company approach? According to Colvard, April Beyer and her team of scouts work with no more than 6 to 10 men at a time, providing a focused approach to a man's search for the ideal woman interested in dating in Los Angeles or San Francisco. Working with a professional team of search scouts in the Los Angeles, Newport Beach and San Francisco Bay areas, April chooses from a very select group of beautiful, intelligent and fit women that she feels might be perfect matches for her elite male clientele.
Beyond proven methods and a personalized approach at Beyer & Company, April also offers private dating and relationship coaching for women in search of that "dream guy." In addition, she provides a "gatekeeper" service to her male clients, providing support and advice that goes far beyond typical matchmaking services.
"The women that she carefully chooses for her clients must be the whole package. Working with April is like being a member of a very private and elite club," says Colvard, further stating that "April Beyer's decade-plus of experience and personal approach is the key to her success in the field of matchmaking. Dating, relationships, marriage and all matters relating to the heart are April's expertise and passion."
Personal matchmaking information can be found at the website for Beyer & Company.
About April Beyer: April Beyer, founder and president of Beyer & Company, is a dating coach and seasoned professional matchmaker in the Los Angeles and San Francisco Bay areas. In addition to coaching men and women, she works with an elite group of bachelors who are highly educated, handsome, successful, and looking for love.
###