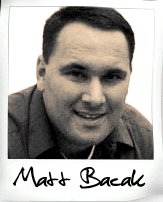 I'm pretty excited about doing this and getting to see my clients and customers in person. It will be refreshing to see everyone again
Duluth, GA (PRWEB) May 02, 2013
Matt Bacak may have a two-month break between his upcoming Marketing for Authors & Speakers and Traffic Generation summits with Mark Anastasi but that doesn't mean Londoners will have to wait that long to get their second fix. This May 10–12, 2013, Bacak will also team up with fellow Internet marketers Shawn Casey and Brian Koz for the Internet Millionaires Super Summit at the Thistle Marble Arch Hotel in London. Just 300 seats have been set aside for the workshop, which is open only to Casey, Koz and Bacak customers/subscribers.
Collectively, Casey and Koz are the owners of WebFire, a provider of time-saving, traffic-getting software tools and world-class customer support that guarantees its clients free exposure on the first page of Google, Yahoo and Bing. Over the course of his career, Casey has helped over 300,000 customers unlock the secrets to creating profitable online businesses. Meanwhile, Koz's software solutions have amassed millions of dollars. To say the duo is in demand would be an understatement. Add former Internet Marketer of the Year Bacak, who has recently resurrected his public speaking career after a five-year absence, to the mix and the London Internet Millionaires Super Summit is certain to be a sellout.
"Since I have over 500,000 customers of my own, many of them from Europe, the slots for this workshop are going to fill up fast. And that's not even taking into account all of Shawn's and Brian's clients and subscribers," explains Bacak. "It's been almost six years since I've done my own workshop in London," he continues.
As a result of this long absence, Bacak's UK customers will likely be lining up for tickets to see him. "I'm pretty excited about doing this and getting to see my clients and customers in person. It will be refreshing to see everyone again," he adds of both his long-time loyal followers and his fellow Internet marketing success stories, Casey and Koz.
The Internet Millionaires Super Summit's Casey, Koz and Bacak triple ticket in London this upcoming May will be open only to the threesome's customers and subscribers. Even that stipulation, however, won't guarantee a seat. As such, individuals wanting to attend are encouraged to sign up early. "Seats, especially free seats, are extremely limited, so you have to register now to ensure you have a spot," Bacak encourages.
For more information on the Internet Millionaires Super Summit Matt Bacak will take part in and to snag one of the 300 available seats, visit the workshop online at http://www.ihostingfolder.com/alb/LondonEventDetails. To book Matt to speak at an upcoming event, simply contact his agent at http://gailkingsbury.com/contact.