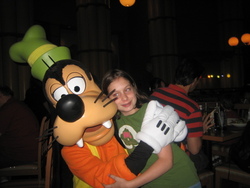 In a tough economy, talking about money and investing can be more important than a primer on the birds and the bees.
Duluth, GA (PRWEB) July 30, 2009
When Matt Bacak's soon-to-be 12-year-old daughter Taylor recently decided she wanted to earn enough money to buy a laptop, she turned to her Internet marketing legend dad for advice. Within 24 hours of putting her father's counsel into action, she was already making money. As he woke up his daughter to alert her of her first sale, Bacak was beaming with pride, not only because of her instant success but because she was following in his entrepreneurial footsteps.
With a self-made millionaire as a parent, Taylor could have just asked dear old dad for a handout. Instead, she refused any financial assistance and set out to raise the funds herself online. Admiring his daughter's self-sufficient spunk, Bacak immediately devised a "How to Make a Quick 100 Bucks" action plan for Taylor to implement. At first, Taylor was skeptical of the strategy, but hours later, when she was awoken to the news of her first sale, she was sold. As of press time, sales were continuing to roll in, with Taylor inching closer to her computer-buying goal.
Although money-making genes help, Taylor isn't alone in her entrepreneurial drive. According to a "USA Today" article earlier this year, "In tight job market, some teens start their own businesses." The report went on to point out, "Already, the rough employment market has led kids to increasingly sign up for the entrepreneurial programs offered by youth-oriented groups such as Junior Achievement and the National Foundation for Teaching Entrepreneurship."
By preparing young people for the business world, such groups arm their members with the skills they need for lifelong success. Work ethics, however, begin in the home. As a recent "Inc." magazine article stressed, "In a tough economy, talking about money and investing can be more important than a primer on the birds and the bees." Two to the simple lessons the publication encouraged parents to share with their children were leading by example and encouraging entrepreneurship. In both regards, Bacak was than happy to indulge is daughter.
"If there's one thing I've learned from my success, it's that I need to pay it forward. Helping others achieve their dreams is just as fulfilling as reaching my first million," explains Bacak of his decision to mentor Taylor. "Obviously, my daughter tops the list of people I want to pass on my money-making secrets to. However, if a 11-year-old can put them into effective practice, anyone can. I'm so proud of her."
For more information on Matt Bacak's Internet marketing training, contact Tamara Smith at (770) 623-3008. Internet marketers who would like to learn more about the techniques that helped a soon-to-be 12-year-old earn money online in less than 24 hours can visit Bacak on the Web at http://www.contactmattbacak.com/.
###