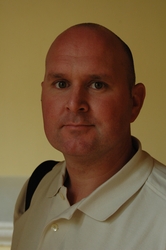 Matt brings cutting-edge insights from the Midwest market, as he transitions from his most recent FMC assignment
Philadelphia, PA (PRWEB) September 1, 2010
FMC Corporation announced the promotion of Matt Foster to the position of Product Manager in the company's North America Crop (NAC) Marketing group, Agricultural Products Group.
In this new position, Foster will take charge of the crop segment and regional work for Authority® herbicide and Spartan® herbicide brands in soybeans and sunflowers, respectively.
Foster first joined FMC as an Assistant Midwestern Regional Business Manager in 2009. In September of the same year, he transitioned to the Midwest Regional Business Manager. Director of Marketing for FMC Corporation, John Kasper, says he is an excellent fit for the position bringing many positive attributes to the team.
"Matt brings cutting-edge insights from the Midwest market, as he transitions from his most recent FMC assignment," says Kasper. "Matt demonstrated his leadership and business acumen, as he and his team have grown the FMC corn and soybean market share in his region substantially during his tenure as a regional business manager."
Prior to joining FMC, Foster served in the Agrilliance/ProSource One organization, where undertook a variety of sales and management assignments in the Midwest and the South.
"It's very exciting to be a part of a dynamic organization like FMC," said Foster. "The company is poised for achieving tremendous growth in the coming years, and I am eager to be a part of that evolution."
Foster earned his master's of business administration degree from Tulane University in New Orleans. He has also served as an adjunct professor at the University of Memphis in Tennessee.
Foster will be based out of FMC Corporation headquarters in Philadelphia, Pa.
About FMC
FMC Corporation is a diversified chemical company serving agricultural, industrial and consumer markets globally for more than a century with innovative solutions, applications and quality products. The company employs approximately 5,000 people throughout the world. The company operates its businesses in three segments: Agricultural Products, Specialty Chemicals and Industrial Chemicals.
FMC is a trademark of FMC Corporation. © 2010 FMC Corporation. All rights reserved. FMC-2710 08/31
###