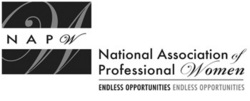 One Day, One Act, World Of Difference Initiative
Long Island, NY (Vocus) April 19, 2010
Matthew Proman, 34 of Hewlett Harbor, NY, today announced the creation of the Matthew Proman Charitable Giving Program and On-line Network, a unique new concept in personal giving that leverages the networking power of the internet to spur and increase the amount and extent of giving to worthy causes.
Currently, president of the 150,000 member National Association of Professional Women (NAPW), Mr. Proman believes that a new website featuring the causes and organizations to which he is donating will also help serve as a model and guide, encouraging NAPW members to donate to the same or similar causes.
The Charitable Giving Program has three initial focus areas.
First, Mr. Proman will direct funds to important educational programs. A key initiative that he has helped develop for NAPW, and is personally contributing to, is the unique "Open Doorways" mentoring program for middle school girls in Newark, N.J.'s inner city, under the guidance of the Urban league of Essex County. This is the first public-private mentoring program that the Urban League of Essex County has implemented. Mr. Proman's vision is that this will be a pilot program that will be expanded through NAPW to as many as 100 other Urban League chapters across the country.
Matt Proman also plans to contribute to local and regional educational programs that help less fortunate individuals get a "second chance" in life and an opportunity to succeed.
Second, Mr. Proman will continue to direct personal funds to help combat disease and to support health initiatives. Specifically, he will continue to donate to such worthy area causes as the Jack Martin Fund, to children in Mt. Sinai Hospital in NYC so that they may have toys on Christmas day, and to a new NAPW member volunteer charitable giving initiative called "One Day, One Act, World Of Difference Initiative", where members donate time services or dollars one day a year in a concerted effort.
Third, Mr. Proman will support women's issues including help for battered women.
"It is my hope that these kind of initiatives, going forward, will encourage members of The National Association of Professional Women and others to also support these worthy causes. Times are tough for so many people and organizations. Every bit helps," says Proman.
In the last five years, Matt Proman has donated and helped raise in excess of $250,000 for various local and regional causes.
About NAPW
The National Association of Professional Women (NAPW) is the fastest growing and most recognized professional women's association in the nation. NAPW assists its accomplished members, from businesses large and small, to achieve powerful business growth and professional career development through interactive online networking forums, local face-to-face chapter meetings, access to local and regional seminars, webinars, podcasts, keynote speakers, and many educational tools. NAPW provides an advanced forum for like-minded professional women to gain exposure and to create innovative social and business relationships, boost their careers and become more productive and successful.
###