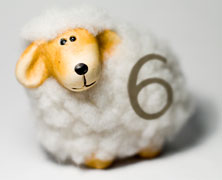 New York, NY (PRWEB) April 08, 2013
In the last century, the mattress industry evolved rapidly from simple stuffed mats that had been used for hundreds of years into the hi-tech materials we know today. While the advances in industry, science, and manufacturing all played a big role, the driving force behind these changes remains innovative mattress companies.
The latest article from blog Consumer Mattress Reports, "Six Mattress Companies That Changed The Way We Sleep," takes a look at a few key brands. Those that earn a spot in the write-up include Sealy, American National, Tempurpedic, Amerisleep, Serta, and Astrabeds. For each brand, the article offers a brief overview and discusses what makes them different.
Sealy is mentioned for their start cotton-stuffed mattresses, which eventually evolved into one of the most popular innerspring mattress brands around. They also pioneered the licensing model, one of the drivers behind their rapid success.
Sealy's new parent company, Tempurpedic, made the list for their revolutionary breakthrough, memory foam mattresses. This material was unlike any other previously known, and forever altered the conception of beds.
Two other brands, Amerisleep and Serta, are included for their continued innovation in the memory foam sector. Amerisleep's plant-based memory foam improves on traditional in terms of heat retention, response time, and environmentally-friendliness.
Serta's iComfort line, beds that integrate gel and memory foam, sparked the gel product trend currently in full swing. Though the gel memory foam is a true innovation, the article does cite potential drawbacks beginning to surface.
The last two companies represent specialty mattress lines making waves. Astrabeds receives a nod for their take on latex mattresses which include 100% natural Talalay latex material, organic cotton and natural wool to yield healthy and sustainable beds. American National is mentioned for their pioneering efforts in waterbeds, especially softside models, and adjustable air beds.
For those history buffs, or people simply looking for a new bed, Consumer Mattress Reports' article offers fun facts and an overview of some of the leading companies across the industry spectrum. It also highlights that lesser known brands often lead the way in innovation, sparking progress and competition which ultimately benefits everyone.
Consumer Mattress Reports is an online magazine specializing in all things to do with beds and sleep. The easy-to-read blog design offers an inviting format for readers, with well-researched, expert articles on mattress ratings and brands. In addition to reviews and comparisons, the website also covers the latest mattress news and offers helpful shopping information geared towards shoppers.