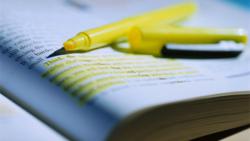 Cleveland, OH (PRWEB) May 22, 2013
The surging growth in specialty beds continues to pique interest among consumers, however cutting through marketing claims to compare mattresses often proves a bit challenging for the uninitiated. The Sleepy Shopper, a bed blog, offers shoppers faced with this dilemma an in-depth mattress comparison of leading types in their latest article.
Titled "Mattress Comparison Overview – Top Three Types & Benefits", this article guides readers through the basics of innerspring beds as well as memory foam and latex. For each type, the blog offers advantages, disadvantages, and mentions of leading brands, summarized by bulleted take away points.
The first type, innerspring beds, represent the traditional metal spring or coil mattress most Americans are familiar with. Spring beds remain the most popular in terms of overall industry sales, and offer the advantages of being widely available and affordable. However, the article notes comparatively poor performance in regard to long-term comfort, durability, and pain relief which result in spring beds receiving the lowest average owner rating scores.
Memory foam mattresses enjoyed steady growth in popularity over the past decade and are now widely known to most consumers. Made of specialized foam, these mattresses excel at relieving pain and pressure points, limiting motion transfer, and offering good durability among higher quality foams. However, The Sleepy Shopper identifies some concerns regarding the petroleum-based nature of most poly foams, potential complaints of odor and heat, and relative cost.
The last type addressed, latex mattresses, are considered on two fronts: natural and synthetic latex. The natural material comes from plant-based sources and in addition to providing pain and pressure relief, it also eliminates chemical concerns. As a whole, latex material offers a more resilient feel than other foams and proves more durable. Higher costs and bulky weights prove disadvantageous for natural latex, while synthetic and blended latex also present many of the same cons as memory foam.
Seven brands are mentioned throughout the article, many offering mattresses in multiple categories. These include, alphabetically, Amerisleep, Astrabeds, Sealy, Serta, Simmons, Stearns and Foster, and Tempur-Pedic. The Sleepy Shopper offers a table towards the end comparing types of beds each sells, average owner ratings, availability and price ranges. The lines receiving the highest overall reviews include Amerisleep (plant-based memory foam) and Astrabeds (all-natural latex mattresses). The blog recommends readers compare the pros and cons presented with their personal objectives and conduct their own mattress comparisons to identify ideal options.
TheSleepyShopper.com offers insights and information for consumers, focusing exclusively on mattresses, pillows, bedding and sleep products. Utilizing an accessible, responsive blog format, the website aims to help educate consumers about their options and on making better buying decisions. From industry research, to product reviews, and general guides, the blog is a must-read for anyone in the market for a new mattress.