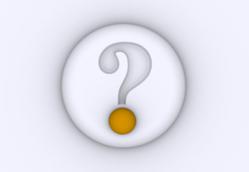 Tempe, AZ (PRWEB) February 08, 2013
The process of shopping for any new bed may prove confusing, however latex mattresses often confront consumers with ambiguity and misleading marketing. Mattress news blog Mattress Inquirer aims to help alleviate these concerns via thorough research of the facts behind the mattress type, including an analysis of the most desirable features and consumer latex mattress reviews.
The post released by Mattress Inquirer addresses Questions to Ask When Buying a Latex Mattress, plus key points consumers need to know about the differences between natural and synthetic. For example, labels advertising 100% latex might mislead because both natural and synthetic blends can technically make this claim.
But, not only is what goes into the mattress foam important, what gets added to bed and what covers the bed also impact health and comfort. Chemical flame retardants release dangerous fumes for years after their application, but as shown in this article, natural alternatives are available. Glues, including water-based, get used in the construction of some latex mattresses which increases their flammability and reduces the ability to adjust the mattress later on. Environmental concerns such as the application of pesticides, petrochemicals used in manufacturing synthetics and eco-friendly practices also take priority.
The points become clearer in the easy to read charts included in the article (borrowed from BestMattress-Brand.org's post on latex mattresses). Researchers amassed consumer reviews regarding crucial differences between blended and natural latex foams to compare average customer satisfaction across multiple dimensions. Issues and concerns include back pain relief, overall satisfaction, heat retention, trial periods and warranties. The blog also compares top latex mattress brands for price, certifications, verified reviews, flame retardants, and more.
Based on criteria deemed important by consumers, the post presents Astrabeds.com, which manufactures 100% natural latex mattress line that meets and exceeds warranties and trials offered by other companies. The organic cotton cover and use of wool as a fire barrier enhance the natural aspect while providing protection.
The analysis of chemical-free advantages of natural latex and guidelines will likely be of interest to consumers with health concerns and those who live green lifestyles. The charts demonstrate the differences between composition as well as offering point-by-point feature and brand comparisons. Differentiating between synthetic blends and 100% natural latex mattresses as well as understanding how they are labeled using research presented in this article will help consumers make the best choice for their needs and budget.
Mattress-Inquirer.com is an informational blog that provides relevant and recent news related to the health, sleep, and mattress industries. In addition to covering new technologies, mattress reviews and opinion pieces, readers enjoy a variety of helpful educational resources designed to aid shopping and sleep quality.