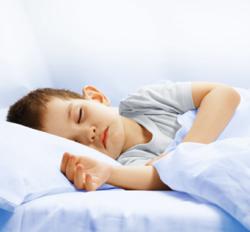 I got this definite feeling that I should get in touch with them...
Denver, Colorado (PRWEB) June 27, 2013
"I honestly believe God was at work here. I mean, how else would a company from Colorado have reached me all the way out here in Pennsylvania with this?" said Judy Kutzler, Helping Hands Ministry Coordinator in Pennsylvania.
MattressInsider LLC, a Colorado-based Mattress Company, had an overrun on mattress toppers that were stored at a facility in Allentown, Pennsylvania. A suggestion was made that they just throw the toppers in a dumpster or leave them on the street for someone to pick up.
However, MattressInsider had a "feeling" that there was a higher purpose behind the overrun on these mattress toppers.
"I just got this sense that there was something we were supposed to be doing with the toppers. We decided to look for a place that we could make a donation near one of our distribution locations in Pennsylvania. After we looked at a few places to donate these toppers, the Helping Hands ministry just came up on my screen. I got this definite feeling that I should get in touch with them," said Jonathan Prichard, VP of operations for MattressInsider.
It's a good thing he listened to that "sense".
Kutzler says "[There are] two autistic little boys. Their mom comes to the ministry. These boys are three and five. Dad left because he couldn't handle it. The boys tore up their mattresses. Mom couldn't afford another mattress, let alone two. These mattress toppers are going to be such a blessing to them."
Kutzler also says that the remainder of the toppers will go to benefit many of the women that Helping Hands serves through its women's ministries. "It's just so amazing that MattressInsider didn't know how much we needed these toppers for these little boys, and yet here is exactly what we needed, at the time we needed it. The Lord works in mysterious ways."
MattressInsider can be found online at http://www.MattressInsider.com
Media Contact:
Andrew Kraft
Outreach Coordinator
MattressInsider, LLC
http://www.MattressInsider.com
888-488-1468