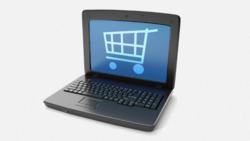 Tempe, AZ (PRWEB) February 05, 2013
Mattress shopping and news blog MattressJournal.com announces it latest post, which provides information about buying a mattress online. The blog intends to promote consumer awareness by dispelling myths and presenting a factual analysis of buying online versus in showrooms.
In the post, "The Facts About Buying a Mattress Online", Mattress Journal discusses the issue by tackling the most common objections to online shopping. From not being able to test comfort, to not being able to negotiate, the blog presents consumers with facts and explains why the objection is false or unwarranted.
The biggest objection voiced by shoppers is often that they can't test the mattress before buying it. The post refutes this by citing a study from RTI International which showed that the average showroom experience did not help people find the most comfortable bed for their needs. Another bit of information comes from BestMattress-Reviews.org whose research found that consumers who bought a mattress online reported higher satisfaction than those who bought in stores, across all types.
They go on to dispel the myth of more difficult returns by showing how some retailers offer long in-home trial periods that allow customers to test the mattress in the comfort of their own homes. Mattress removal options and lack of sales people also get addressed.
The last objection focused on price negotiations, as some shoppers believe haggling in stores yields a better deal. What they found however is that online store offer much lower prices to begin with, and compete for customers' business using sales and promos. The post also mentions websites like memory foam and latex mattress retailer Astrabeds.com which offers a price match guarantee.
Ultimately, Mattress Journal offers consumers in the market for a new bed insights into the potential benefits of shopping online. By understanding the facts about the experience, buyers gain confidence and are better prepared to make smart shopping decisions leading to a satisfactory mattress. The blog plans on releasing additional buyer resources and guides in the near future tailored to specific mattress types and products.
MattressJournal.com offers the latest bed news and mattress reviews to help shoppers research purchases and get the best sleep possible. Through careful, independent analysis of mattress types, brands, and sleep research, the blog offers expert opinions in readable, relatable format. With a focus on making the buying process simpler, Mattress Journal proves a valuable resource for consumers.