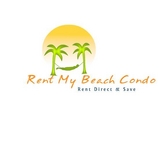 Rent My Beach Condo offers dependable and discerning reservation services for a boutique assortment of premium resort Condo or Homes located in Maui
(PRWEB) September 15, 2011
Rent My Beach Condo dot com (http://rentmybeachcondo.com) is the original Condo and Home rental agency that pairs extraordinary vacation residences. Rent My Beach Condo dot com is proud to be named the "Condo Rental Specialist for Hawaii" by Traveler Magazine in the 2011, 2010, 2009, 2008 and 2007 issues.
In 2011, Rent My Beach Condo dot com will be celebrating 27 years of exceeding customer expectations!
Rent My Beach Condo dot com is pleased to announce a new partnership with Rent My Vacation Home dot com ,http://www.rentmyvacationhome.com, for any new reservation at one of our exceptional Condos or or Homes. A Homeowner on Rent My Beach Condo dot com can list for 99.00 with a money back guarantee if the Homeowner does not get rentals money is returned.
This is the official Vacationer and Homeowner site for a select and exclusive hand-picked collection of extraordinary and exquisite resort residences, located in Maui, a beach front paradise set in the heart of Hawaii. The exceptional vacation home units featured on this Vacationer and Homeowner site Rent My Beach Condo serves as the direct reservations source.
Rent My Beach Condo dot com , together with Rent My Vacation Home dot com dedicated a reservation system for Homeowners and Vacationers, is the direct rental source for an exceptional and extraordinary collection of select and sumptuous ultra-luxurious beach front vacation estates, elegant Condo or Homes, secluded retreats, and romantic hideaways on the island of Maui, Hawaii.
Rent My Beach Condo offers dependable and discerning reservation services for a boutique assortment of premium resort Condo or Homes located in Maui.
If a vacationer is seeking a vacation Condo or Home nestled within a Resort, select one of the many privately owned and managed condos offered by Rent My Beach Condo dot com. vacationer and Homeowner reservation will be confirmed without having to pay an additional premium to receive the individual Condo or Home choice. Guests who reserve one of the select Condo or Homes by http://rentmybeachcondo dot com, will receive one of the very best Condo or Homes within the resort, complete with guaranteed Condo or Home assignment and vacationer and Homeowner choice of view, decor, size, bed types, and location.
For those seeking unequaled personal privacy for solace and pure rest and relaxation, choose from one of Maui's best private estates and homes, vacation rental properties offered exclusively by Rent My Beach Condo, including 70,000 homes and 83 websites. True beach or ocean front private homes are rare on the island of Maui. http://rentmybeachcondo.com provides vacationer with the best selection available.
Beyond the shores of Maui are many other carefully chosen upscale estates and resort Condo or Homes, on the other islands of Hawaii - including the ever more popular "Big Island" of Hawaii, O'ahu and, Honolulu. Additional choices include in Hualala'i Resort, Mauna Kea Resort, Mauna Lani Resort, and Kahala Beach.
Create vacationer Private Paradise with the complimentary benefit of our trend-setting "Reservation system" - vacationer and Homeowner ultimate resource for personalized vacation planning. The full enjoyment of all types of ocean recreation, adventure sports, spa services, personal pampering, and custom itineraries are just a phone call away at 800-699-7684 or local at 818-824-4946 as we are located in Maui HI.
Our highly experienced staff have served many satisfied guests in the luxury hotel and hospitality industry for an aggregate of more than 20 years, including stints in Maui, Seattle, Beverly Hills. Our service is entirely custom and reflects the individual expectations of each guest. Whether vacationer and Homeowner are seeking new-luxury "sophistication without pretense" or traditional-luxury with "every wish indulged", the experienced and attentive staff of Rent My Beach Condo will anticipate and accommodate vacationer and Homeowner needs with exacting attention to detail.
Rent My Beach Condo dot com is based in the sunny island of Maui, which was repeatedly voted as the best tropical island in the world by the readers of specialized travel publications. Rent My Beach Condo is the only direct rental agent for many of the extraordinary properties displayed.
For more info call 800-699-7684
email info at rentmybeachcondo.com
###