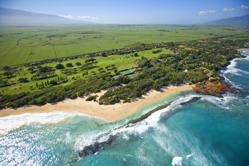 The trial membership is for individuals and includes their spouse and dependent children at no additional cost.
Maui, Hawaii (PRWEB) June 30, 2011
To entice potential future members, Maui Country Club is now offering a new Trial Membership program that allows interested parties to experience the lifestyle before becoming full members. Maui Country Club is a diverse private social club located on Maui's North Shore that values its member's appreciation for sports and maintaining an active lifestyle.
The Club is offering two types of one month trial memberships for potential members to choose from, the Regular or the Social membership trial. The Regular Trial Member is given unlimited complimentary use of golf and tennis facilities. A Social Trial Member receives "pay for play" privileges on the golf course and tennis courts. Both membership classifications have full use of the clubhouse, swimming pool, restaurant and special events. The trial membership is for individuals and includes their spouse and dependent children at no additional cost. Trial members also have the capability to bring guests to the club.
The trial membership is for a 30 day period with a non-refundable month's dues payable at the time of the application. After the month trial, customers can choose to join the club as a formal member. Both the Trial Member and Member Sponsor receive their first month's dues free when the Trial Member becomes a formal member of Maui Country Club. Either type of trial member can take advantage of the swimming pool that is heated to 82 degrees year round or the natural pool accessed via a private entrance to the North Shore's Baby Beach. Regular trial members have access to six tennis courts and Maui Country Club's Par 36, nine-hole layout golf course. With 3 sets of tee boxes, a second round gives players a challenging Par 72 game.
Maui Country Club promotes an active lifestyle through a variety of recreational and social activities for all ages. Trial members can take part in fitness classes such as yoga, pool aerobics, tennis clinics & tournaments, family fun days, a book club, wine club, golf tournaments and special holiday events throughout the year.
About Maui Country Club:
Maui Country Club is located in Hawaii and is an icon on the North Shore of Maui at Spreckelsville. The 66-acre non profit private club was founded in 1925 by H.W. Rice and F. F. Baldwin, together with the 46 member Maui Golf Association. The Club offers members a golf course and Pro Shop, six tennis courts, fitness center, private beach access, a swimming pool and pavilion. The new clubhouse has locker rooms for men and women, a bar, lounge, restaurant, ballroom for private functions, snack bar, and outdoor lanai for casual dining. A variety of fitness classes, lessons, and social events geared toward members of all ages complete the package that makes this the place where friends and family come to play.
For additional information about Maui Country club visit http://www.mauicountryclub.org/ or like our Facebook page
Contact Information:
Luana Pa`ahana
808-877-7893
Luana(at)mauicountryclub(dot)org
###