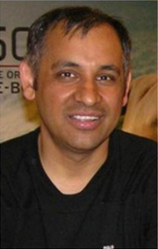 To get ahead requires certain degree of creativity, not just hard work. When you bring the child out of you, you destress and enter the creative zone. And that is when life's important breakthroughs happen.
(PRWEB UK) 16 January 2013
Professional success is very similar to learning to walk, talk and spell. The basics have to be understood before moving on to the next step.
"Watching kids grow is an amazing experience," says Maven's Edge CEO Pankaj Shukla, "As I watched my own kids run around and explore, I found myself realizing just how much what they did applies to being successful and happy in life and profession."
These tips may come from little people but they have the power of the giants.
1. Climb that wall. No matter how big the wall is, persistence pays off in the end. A true professional never gives up on his dreams.
2. Times when someone appears small and frail are when they can surprise everyone. Everyone pays attention to what people at the top are up to. What they miss though is the burning ambition of the little one on the corner desk - quietly taking small steps, strengthening skills, winning friends and moving towards a giant future. A true professional goes about his business quietly and draws attention from people who really matter, rather than those who merely surround him.
3. Act like a silly goof whenever and wherever you want. People generally do not forget. An ambitious professional finds ways to stick in everyone's mind.
4. Remember to share. Some professionals can get very protective of what they learn and how they achieve success. When they have something of value that would benefit others, they should consider sharing it. It will come back hundred fold someday.
5. Run naked once in a while. OK, not have to be naked to run but professionals make time to have fun. Be free and try to be a kid again. When someone finds a way to bring the child out of them, it creates new energy that helps them achieve more.
6. Find some sand and let the toes dig in. Sand has an amazing soothing quality to it. Get a sand bag from a garden centre, fill a small box. Try digging your feet in when working on some tough problems. New ideas will pop into your head in no time.
7. Lay back on the grass and watch the clouds go by. Reflection and relaxation can be one of the most powerful combinations that a professional can ask for in their personal and business success – use it!
It is difficult to find many professionals achieving remarkable success by following the beaten track. As every personality, situation or circumstances are different, so is the path to success.
"To get ahead requires a certain degree of creativity, not just hard work," says Pankaj Shukla, "If you are ambitious, relieve your stress once in a while by bringing the child out of you. When you in the creative zone, that is when life's important breakthroughs happen."
Maven's Edge Offers Free Audio Download:
To help professionals learn how to create their own uniquely intellectual product, and promote it, Maven's Edge is offering a free 2 hour CD Audio Program download. In this program, professionals will learn:

5 Costly career misconceptions - and how to avoid them.
4 Ways to generate extra income without sacrificing your career.
7 Questions you should ask before starting an advice based entrepreneurial adventure.
ABOUT MAVEN'S EDGE
Maven's Edge helps professional & entrepreneurs jump start their business success and profit growth through uncommon, yet highly profitable, marketing techniques.
To learn more about Maven's Edge's unique approach, go to Maven's Edge website. Or click this link http://www.mavensedge.com
For media inquiries, to arrange for an interview or an expert quote please contact:
Name: Pankaj Shukla
Telephone: +44 871 900 6662.
Company Address: Maven's Edge, Innovation Centre, Maidstone Road, Chatham, Kent ME5 9FD
Pankaj Shukla is open to media interview requests.