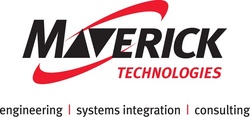 The new Netherlands office will further strengthen our strategic partnership with ZI-ARGUS and our capabilities in global project execution
COLUMBIA, Ill. (PRWEB) June 10, 2008
Cardozo's responsibilities will include leading sales and business development across Europe for all new and existing MAVERICK and ZI-ARGUS customers in this market.
"The new Netherlands office will further strengthen our strategic partnership with ZI-ARGUS and our capabilities in global project execution," said Paul J. Galeski, CEO and founder of MAVERICK. "We are excited at the opportunity to enhance our international service offerings with Bob's exceptional skills and experience."
Cardozo previously worked with senior management to design and implement the best automation solutions and services to meet specific requirements. He has seven years of experience working as a sales engineer with industrial computer-based control systems, plus 12 years of experience with a systems integrator and distributor. Most recently, Cardozo worked as key account manager and global account manager for Rockwell Automation.
"Bob brings with him a wealth of international sales experience and knowledge of the industrial automation business, which will effectively communicate MAVERICK's services and business strategies to European customers," said Mark Hall, vice president of Global Business Units at MAVERICK.
MAVERICK and ZI-ARGUS are both members of the Global System Integrators Alliance (GSIA), dedicated to providing quick access to resources who are familiar with the local regulations and work processes needed to facilitate smooth project completion. Cardozo will be working out of Noorderbeemd 9; 4907 ET, Oosterhout, the Netherlands, and can be reached at Tel.: +31 627 88 73 55.
About MAVERICK
MAVERICK Technologies is a next-generation engineering, systems integration and operational consulting firm. The company delivers innovative solutions for a wide range of manufacturing and process clients, leveraging an extensive network of skilled employees deployed from regional and international locations.
MAVERICK's talented staff is dedicated to helping clients break away from the business inefficiencies they face. MAVERICK delivers profitability improvement — individually in plant automation, performance management and business systems, and holistically by integrating knowledge across the enterprise. To learn more, please visit http://www.mavtechglobal.com.