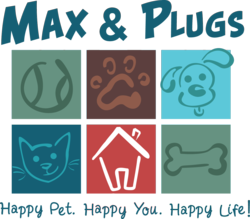 We cater to discerning pet parents and their pets. We sell exceptional products to enrich a person's pet lifestyle, catering to unique, higher-end, functional and home decor related pet products and accessories.
Southern California (PRWEB) April 13, 2012
Old customers will be met with a brand new modern and sleek design and new customers just may think that Max and Plugs always looked this good. Aside from the new design, they have also greatly expanded their store! Customers will now find tons of new categories full of unique and contemporary products, for both pets and their people that will truly enrich a persons pet lifestyle.
They understand the adoration and devotion that people have for their pets and how it reflects in everything they do; from the choice of food and treats provided, to their personal style, to how they entertain family and friends, to the way they decorate their home.
Max & Plugs isn't about the everyday pet products. They are about providing their customers with some of the finest specialty pet products that promote the enrichment of their pet lifestyle. From pet-themed wine glasses to designer pet beds to suit any home decor, customers will feel right at home at Max & Plugs.
Don't hesitate to drop them a line at info@maxandplugs.com and let them know your thoughts regarding the new site and the selection of products. They love hearing from their customers, both old and new!

Happy Pet. Happy You. Happy Life!
Max and Plugs is located in Southern California and caters to discerning pet parents and their pets, selling exceptional products to enrich a person's pet lifestyle. Aside from their superb selection of specialty pet products, they also guarantee that you will revel in their world-class customer service. For more information about Max and Plugs visit their website or find them on Facebook.
Kelley Carpenter-Conijn
President & Founder
Max and Plugs
1-877-629-7584 ext. 1