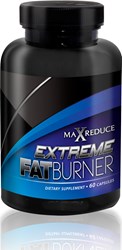 the amazing weight loss results speak for themselves
Adel, IA (PRWEB) February 06, 2013
The folks at maXreduce are celebrating a sales milestone of over 10,000 units sold, and thousands of pounds shed. This weight loss product has been on the market for only three years, and has already broken all company and industry sales records. When the product was first released, the weight loss industry was all abuzz about this new groundbreaking formula. This combination of ingredients was never used in a weight loss formula before.
maXreduce set a new standard in the weight loss industry as it took off to the stars and the positive reviews began flowing in. As more and more people tried the product, more and more chatter was heard in the weight loss forums and blogs. Everyone was talking about MaXreduce. People were citing their weight-loss results, and the only 110% guaranteed weight loss offer in the industry. They will actually refund customers an extra 10% if maXreduce does not work for them.
Some people report losing large amounts of fat, while others report lesser amounts. The point is that it seems to work for everybody to some extent. Steve Stanley a professional Nutritional Product Formulator, and had this to say about the product: "As part of my maXreduce review, I have reviewed all of the ingredients in the maXreduce formula. This is a very unique weight loss formula, one that I have not encountered before".
Steve goes on to say: "maXreduce has Theobromine which will elevate your mood, a great idea when dieting. Guarana is another ingredient that has been proven in clinical studies to speed up your metabolism, and make you feel full faster. Magnolia Bark Extract is an ingenious addition to the formula, as it will reduce Cortisol levels eliminating diet induced stress. Some of the other ingredients include: Chromium Picolinate, Banaba Leaf Extract, and Guggulsterone. This is an obesity fighting formula, and is simply incredible".
To celebrate this historic event, maXreduce is running a special offer on their website. The company wants to prove to everybody that the product works. A No-Cost / no obligation 30-day supply is available for new customers at maXreduce.com who are looking to lose weight fast.
maXreduce is another ground breaking product from Advanta Supplements. Advanta Supplements partners with FDA-approved labs to develop, test, and manufacture a line of quality vitamins and nutritional supplements. All Advanta products are made in the U.S. and backed by a complete customer satisfaction guarantee.