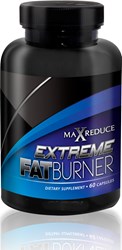 The consensus of all of the maxreduce reviews is that it not only works, but maxreduce works fast.
Adel, IA (PRWEB) April 04, 2013
Advanta Supplements, a US-based manufacturer of top quality products to lose weight, vitamins and nutritional supplements that are developed and tested by partners in FDA-approved labs, announced today that it has received approval from the US Patent Office to trademark its popular, well-reviewed and guaranteed to work maXreduce Extreme Fat Burner diet pills.
Per the trademark approval (serial #: 8582773), men and women who purchase maXreduce Extreme Fat Burner to safely lose weight or maintain a healthy BMI can be assured that they're getting Advanta Supplements' licensed and quality-assured product. It's the most powerful diet pill available without a prescription, and based on a special formulation developed from over 120 scientific studies.
"maXreduce Extreme Fat Burner tackles the problem of weight loss from two angles," commented a spokesperson from Advanta Supplements. "First, it satiates hunger within one hour, which is extremely important. Forcing dieters to use willpower to avoid overeating typically leads to binging on the very foods that they should be avoiding – ice cream, chips, junk food and so on. Second, it delivers a refreshing dose of alertness, which means that dieters can carry on with their normal activities, instead of struggling to stay energized or awake while they lose weight The bottom line is that they'll feel better, lose weight fast, and finally win their battle with the bulge!"
Advanta Supplements' maXreduce Extreme Fat Burner is available from Amazon.com at
http://www.amazon.com/maXreduce-Extreme-Burner-Guaranteed-capsules/dp/B004X6HLH2. Each 60-capsule bottle sells for $35, which is 30% off the list price of $49.99. Plus, weight loss-seekers who purchase two bottles will receive a third bottle at no additional cost, and their purchase is eligible for Amazon.com's "Super Saver" shipping option. All purchases come with a money back satisfaction guarantee.
About Advanta Supplements
Located in the heart of Iowa, Advanta Supplements partners with FDA-approved labs to develop, test, and manufacture a line of quality vitamins and nutritional supplements. All Advanta products are made in the U.S. and backed by a complete customer satisfaction guarantee. Learn more at http://www.maxreduce.com.