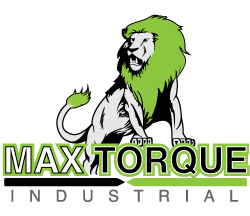 The program significantly expands the ways that contractors on a project can work together to prevent injuries and incidents
Houston, TX (PRWEB) July 27, 2011
Houston-based Max Torque Industrial has launched Target Safety, a new initiative for site-specific safety, health and environmental cooperation among contractors. Target Safety is a simple standardized method for identifying risks and hazards prior to beginning a recycling or recovery project.
"The program significantly expands the ways that contractors on a project can work together to prevent injuries and incidents," says Angelo Mitlo, Director of Technical Services for Max Torque. He emphasizes that if other companies can use our Target Safety information to save lives, prevent incidents and protect the community, we all will benefit."
Mitlo explains that the chances of injuries or incidents increase significantly when there isn't sufficient pre-planning and coordination among the contractors, subcontractors and the host employer. Conversely, when all parties actively contribute to a safer work location, it protects everyone working in the area, creates better environmental outcomes and lessens potential risks to the surrounding community.
"We adopted Target Safety based on our 38 years of hands-on experience and safety success," says Mitlo, pointing to Max Torque's impressive zero-injury record. "The program includes lessons learned across a range of industries, work sites and geographic locations and can be adapted for use with all sorts of recycling and recovery projects."
Max Torque Industrial has locations throughout the U.S. and the capacity to head up projects around the globe, providing demolition, surplus metals recovery, processing and recycling services for plants, industries and production facilities.
For more information about Target Safety, contact Angelo Mitlo at 281-402-3150.
###