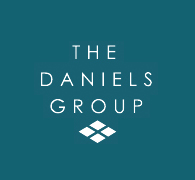 San Diego has seen double digit increases in housing prices over the last eight months.
San Diego, CA (PRWEB) May 31, 2013
Home prices in the real estate market have been up and down and quite volatile in recent years. However, some areas of the country are starting to see homes hit prices that have not been seen in years. San Diego, California's beautiful southern city, has been one of the markets to experience this increase.
This year in April, the median price for a home sold in San Diego County increased to $400,000. This value has not been seen in the San Diego market since April of 2008. The cause of the five-year home price increase is due to a combination of factors. The primary elements being the low inventory of homes for sale on the market, distressed home sales continuing to decrease, and mortgage rates maintaining their record lows. The influence of these components together has seen double digit increases in housing prices for San Diego.
With home sales up seven percentf from the previous year and San Diego County having a low inventory of homes on the market, all is good news for the local homeowners who are interested in selling their property. For individuals who are looking to buy a home, now is the time to buy. With home prices continuing to increase, current inventory is not enough to meet the demand of housing buyers. Waiting to buy a home now means paying a considerable amount more in the future as home prices continue to rise.
Taking on the complexity of today's real estate market alone can be an overwhelming task. Working with an expert who can help guide you through the process and increase the chances of selling or buying your home successfully for the price you want can make a world of difference. Are you considering selling or buying your home in one of San Diego's coastal communities? The Daniels Group is here to help you with all of your real estate needs and keep you updated on the latest real estate news. Contact us today at (858) 361-5561 or visit our website to learn more about our agents and to see current properties listed in the San Diego Coastal areas.