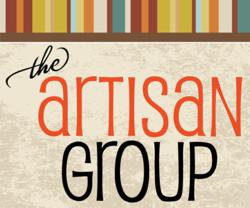 Sunnyvale, California (PRWEB) May 08, 2012
The Artisan Group, an elite collective of over 800 small-business entrepreneurs has collaborated to create a spectacular collection of handcrafted products for a group of Hollywood's celebrity mothers in honor of Mother's Day 2012.
Each celebrity will receive an exclusive swag bag of handcrafted jewelry, spa and bath products, fine art photography, journals, designer stationery, hand-painted scarves, and other accoutrements valued at over $1,150.
Recipients include Hilary Duff, Rebecca Gayheart, Keri Russell, Beyonce, Kourtney Kardashian, Lindsay Price, Maggie Gyllenhaal, Jessica Alba, Uma Thurman, Alyson Hannigan, Molly Sims, Sienna Miller, Kristin Cavallari, Jessica Simpson, Bryce Dallas Howard, Evangeline Lilly, Jennifer Garner, Marley Shelton, Sarah Polley, Mrs. Jason Bateman (Amanda Anka), Mrs. Bruce Willis (Emma Heming), Susan Downey, Jr., Lisa Loeb, Mrs. Kelsey Grammer (Kayte Walsh), and Jessica Capshaw.
The following participating members gifted their products in all Mother's Day gift bags:
Valerie Guerrero (Founder, The Artisan Group), The BeezKneez Designs
Melissa Ahonen, Baby Button Tops
Gina Balourdas, Lizzy B Vintage
Deborah Carducci, Villa Lusso
Dana D'Angelo, Teru Amaro
Kathryn Doll, Kathryn Designs
Jenifer Gallagher and Jillian Anderson, The Scarlet Robin
Maureen Goni, Nana G Creations
Sheri Hall, Oops I Knit It Again
Laura Hudson, Simply Paperie
Pam Hurst, Pam Hurst Designs
Susan Kleinstub, Susan K. Jewelry
Debrah Block Krol, dbk design arts
Misha Kurniady, Merah Muda
Kristal Lee and Jennifer Lee, Atutudes Handmade Tutus
Gina Lesperance, Lulurock
Debby Macfarlane, BuggyD Creations
Janice Mahoney, Mama Mahoney Creations
Denise Mancuso, AJSweetSoap
Emma Maudsley, Sock Monkey Emporium
Stephanie McAdam, StephieMc Designs
Kathy C. Messick, Kath's Elegant Accessories, LLC
Kristi Pamperin, Paper Miniskirt
Stefanie Poteet, Stefanie Poteet Photography
Lyndsaye Reel, Lyramare Designs Jewelry
Tara Rex, taradara
Marina Shafran, Marina Shafran Jewelry
Lisa Sieczka, Elle Moss Photography
Takuyo Takahashi, Silk Takuyo
Kelly Ann Taylor, Cassia Aromatics
A juried community of talented artisans, The Artisan Group provides a sampling of handcrafted products to celebrities and members of the press at major award show Gift Lounges leading up to The Academy Awards, The Golden Globes, The MTV Movie Awards, and The Primetime Emmys.
Members of The Artisan Group showcase a broad spectrum of specialties, including handcrafted jewelry; spa and bath products; designer stationery and paper goods; crocheted apparel; children's tutus, apparel and toys; ceramics; purses and totes; hand-poured candles; book binding and journals; illustrations and paintings; hand-dyed scarves; fine art photography; hair accessories; pet apparel and toys; and woodworking products.
The Artisan Group also offers its members guidance in the areas of sales, marketing, social media, and public relations.
Follow us on Facebook, Twitter, and our Blog for more information on our upcoming celebrity events. A collection of our member's products are available on our Pinterest boards.
Press inquiries may be directed to press(at)theartisangroup(dot)org.

The Artisan Group is not in any way associated with the Academy of Motion Picture Arts and Sciences, The Hollywood Foreign Press Association, MTV, or The Academy of Television Arts & Sciences.