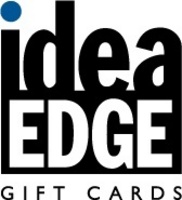 His experience in scaling operations and IT systems in high growth corporations will be invaluable.
SAN DIEGO (PRWEB) October 30, 2008
"I am very pleased to have Maynard join our advisory board," said Jim Collas, president and CEO of ideaEDGE. "His experience in scaling operations and IT systems in high growth corporations will be invaluable."
LiveOps is a best-in-class provider of on-demand call center technology, as well as virtual call center services to hundreds of companies in both direct response and enterprise markets. Prior to LiveOps, Maynard served as Chief Operating Officer at eBay. He directed engineering and technology operations, product development, customer support, trust and safety, global billing, human resources, and legal functions. Maynard joined eBay from Gateway, Inc., where he held the position of senior vice president and chief information officer. He has also held management and leadership positions at Bay Networks, Quantum Corporation, Thomas-Conrad Corporation and IBM. A respected member of the Silicon Valley technology community, Maynard sits on the boards of several successful companies.
ideaEDGE, Inc. (OTCBB: IDAE) (through its operating subsidiary Socialwise, Inc.) is developing a new proprietary Social Network Enable Group Gifting (SNEGG) platform that will enable multiple individuals to conveniently contribute to a group gift. The SNEGG platform seeks to combine the $100 billion gift card market with the fast-growing phenomenon of online social networks. The Company is headquartered at 6440 Lusk Blvd., Suite 200, San Diego, CA 92121 and can be contacted at 858-677-0080.
Certain statements contained in this press release are "forward-looking statements" within the meaning of federal securities laws, including, without limitation, anything relating or referring to future financial results and planned business activities. Such statements are inherently subject to risks and uncertainties, which include, without limitation, those in Company reports filed with the SEC. The Company can give no assurance that such expectations will prove correct. Future events and actual results could differ materially from those statements.
Note to Editors: Please contact Jan Strode for interviews, photography requests or any additional information: (619) 890-4040 or janstrode@aol.com.