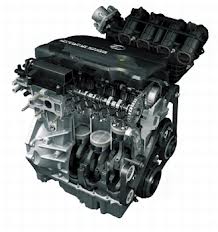 This company now selects the most respected distributors in the industry to supply all customers with low mileage and dependable units.
Battle Creek, Michigan (PRWEB) February 20, 2013
The Mazda 6 has been produced for worldwide sale since 2002 and more than one million drivers have purchased this vehicle. The engine for this sport sedan vehicle can now be purchased online without import fees at the UsedEngines.co website. This Mazda 6 engine for sale is offered as a preowned genuine motor and is ready for installation upon delivery. The new discount applied to this series is part of an import motor price reduction plan. More details about this discount can be located on the Internet at http://www.usedengines.co/mazda/mazda-engines-sale.
A partnership with Ford Motor Company helped Mazda to develop a North American customer base. From vehicle creation to engine development, the Mazda company has grown into one of the largest in the world. Several engine types were used inside of the 6 vehicle.
The standard edition four-cylinder MZR motor and the Ford Duratec 3.0 V6 have been used prominently. These types represent the preowned condition engines now sold without import fees or charges online. This inventory now represents one of the largest for import engines in the U.S.
The used engine industry has been helped by junkyard and salvage companies supporting the sale of preowned auto parts and accessories. One of the drawbacks for buyers searching for a replacement motor is the quality and mileage that often fluctuate between sellers.
The UsedEngines.co company has taken measures to improve its preowned motor quality sold to all buyers. This company now selects the most respected distributors in the industry to supply all customers with low mileage and dependable units. These efforts have improved customer service and lowered warranty service rates below benchmark levels.
The foreign and domestic sides of the company inventory have gone through increases this year. These efforts were put in place early last year to help improve the overall size and distribution options of the inventory. Engines from Ford, Chevrolet and Dodge have received the domestic inventory increases.
Import automaker engines from Mazda, Toyota and Honda have received the import increases. A news announcement for the first phase of these upgrades can be found online at http://www.prweb.com/releases/used-engines-for-sale/website-domestic-imports/prweb10010071.htm.
About Used Engines Co.
The Used Engines Co. is a leading preowned motor supplier to the public and to automotive industry customers. This company is owned and operated by automotive experts sharing a common goal of high customer satisfaction and low return rates. This company frequently experiments with low price measures to provide more options for buyers. Through warranty protection and other inclusions, the Used Engines Co. has helped grow its distribution points in North America. This company adds to its website on a daily basis to publish more information about its in stock inventory before customers make purchases.