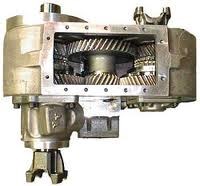 One of the leading causes of wear and tear to a four-wheel drive system is leaking fluid.
Denver, Colorado (PRWEB) November 05, 2012
Mazda B 4000 transfer cases are now imported directly to the TransferCasesforSale.com inventory online. These important Mazda four-wheel drive components are used for the Mazda pickup truck series as well as the Ford Ranger. The Transfer Cases for Sale company is now able to import these directly for sale to drive train assembly buyers that replace transfer cases in vehicles. Along with this new import ability, a price change has helped to lower the overall cost of these units. No import fees are added to the cost of these used transfer cases for sale. More information about the current inventory can be found at this link http://www.transfercasesforsale.com/mazda-b4000-transfer-case.
Mazda retained its Ford partnership as a parts and vehicle supplier for more than 30 years. The majority of the development that went into pickup trucks like the Ford Ranger came from Mazda engine engineers. The four-wheel drive capability of most Ford products carried over from the Mazda integration in the mid 1980s.
Since the transfer case is an important component used for four-wheel drive, the TransferCasesforSale.com company now imports its Mazda transfer cases and offers these for sale to buyers in the U.S.
One of the leading causes of wear and tear to a four-wheel drive system is leaking fluid. Each transfer case requires lubrication for the spinning gears that help regulate the regular and four-wheel drive patterns in capable vehicles. Mechanics that perform work on vehicles that include a transfer case may or may not check the fluid level inside the case assembly.
One way that the Transfer Cases for Sale company is using to help aid mechanics is by offering pre-tested case assemblies. Each case is filled with fluid and drained prior to shipment for testing purposes to help determine the appropriate amount needed for operation. This effort is designed to help extend the lifecycle of the average used transfer case that is installed.
A warranty is one thing that some parts buyers cannot do without when a purchase is made. The seller is typically responsible for honoring parts warranties from the sale of a used component. While some sellers do not offer warranties, companies that are able to provide warranties could benefit from the added customer assurance.
The TransferCasesforSale.com website is one of few companies that are now able to offer internal honoring of parts warranties on all transfer cases that are sold.
The Mazda transfer cases that are now imported and in stock at the Transfer Cases for Sale website are eligible for the free shipping promotion that was enacted in the summer of 2012.
About TransferCasesforSale.com
Affordable drive train units and free shipping are two of the exclusives found at the TransferCasesforSale.com website. This expert automotive parts company buys and sells used condition four-wheel drive parts to buyers that service or replace four-wheel and all-wheel drive vehicles. By maintaining lower than MSRP pricing, the TransferCasesforSale.com company has built a reputation for quality among buyers in the continental U.S. Incentives like free spin testing and parts warranties have allowed the Transfer Cases for Sale company to grow its reputation as an online seller.