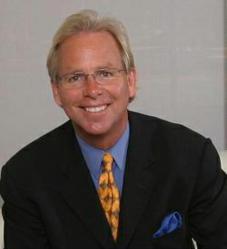 "Wednesday's ruling, and the subsequent results of the case against Mazda, could have a tremendous impact not only on U.S. automakers but on California auto defect plaintiffs," said Brian Chase, partner at BISNAR | CHASE.
Newport Beach, CA (Vocus/PRWEB) February 25, 2011
The California Personal Injury Attorneys of BISNAR | CHASE (http://www.BestAttorney.com) say Wednesday's Supreme Court ruling regarding a wrongful death civil lawsuit against Mazda could significantly impact U.S. automakers and auto defects plaintiffs in the state. (Delbert Williamson, et al. v. Mazda Motor of America Inc., et al., No. 08-1314, U.S. Sup.)
In news reports on Wednesday, it was announced the U.S. Supreme Court voted unanimously to allow the case against Mazda to proceed in California courts, despite arguments from the automaker that it complied with safety standards set forth by federal regulators.
The case involves a 2002 incident in which, according to court documents, Thanh Williamson, a married mother from Utah, was seated in the middle of the second row of her family's 1993 Mazda MPV minivan when the van was involved in a car accident. Williamson, who was wearing a lap seat belt at the time, versus a lap-and-shoulder seat belt configuration, sustained fatal internal injuries after her body jackknifed around the lap belt.
Lawyers for Mazda Motor of America, Inc. argued the automaker was immune from lawsuits because, in 1989, the federal government gave it the option of installing either lap or lap-and-shoulder seat belts in the rear inner seat. But Williamson's family, after having been rejected by California state courts in the past, finally won a bid by the Supreme Court to have their case heard in California, based on the argument that the automaker was negligent for deciding, on its own, to forgo a safer lap-and-shoulder seat belt in the rear inner seat.
"Wednesday's ruling, and the subsequent results of the case against Mazda, could have a tremendous impact not only on U.S. automakers but on California auto defects plaintiffs," said Brian Chase, partner at BISNAR | CHASE. "Simply put, it demonstrates that even though automakers comply -- or say they're compliant -- with federal safety standards, they may face increased liability for serious personal injuries or wrongful death if those safety standards fail to adequately protect motorists."
So exactly what could the Supreme Court's ruling mean for automakers?
For starters, Chase says not only could it put increased pressure on automakers to commit to safer design, engineering and manufacturing practices, it puts the onus on automakers to go above and beyond compliance with federal safety standards, which are often the "bare bones minimum" when it comes to adequately protecting motorists from serious injuries or death.
"From the get-go, it was ludicrous to give automakers like Mazda the option of installing a less-expensive, less-safe seat belt configuration versus a more expensive, safer one," said Chase. "I mean, let's face it. To say, 'you're going to be compliant with the less expensive option' is a recipe for disaster. A majority of the time, safety will be compromised for the bottom line. Yesterday's ruling could very well change all that."
When it comes to auto defects plaintiffs here in California, Chase says a number of beneficial things could happen.
"Not only could Wednesday's ruling make cars safer for motorists across the U.S., it could expand the opportunity for victims and families here in California to seek restitution against negligent automakers who put human lives at risk for monetary gain. We welcome any ruling that has the potential to protect innocent lives against big business interests."
About BISNAR | CHASE
The BISNAR | CHASE Personal Injury Attorneys represent people who have been very seriously injured or lost a family member due to an accident, defective product or negligence throughout the country from their California headquarters. The auto defects law firm has won a wide variety of auto defect cases against most of the major auto manufacturers, including Ford, General Motors, Toyota, Nissan and Chrysler. Brian Chase is the author of the most up-to-date and comprehensive auto defect book available today, Still Unsafe at Any Speed: Auto Defects that Cause Wrongful Deaths and Catastrophic Injuries. For more information, visit Mr. Chase's blog at http://www.ProductDefectNews.com.
# # #