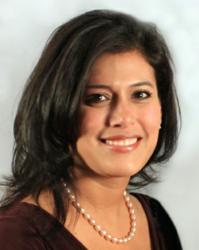 A CNDA Award is one of the most prestigious honors an...organization can earn.
Chicago, Ill. (PRWEB) February 11, 2013
MB Financial Bank is one of the leading sponsors of the 19th Annual Chicago Neighborhood Development Awards (CNDA) to be held on February 13, 2013 at the Chicago Hilton, 720 S. Michigan Ave., Chicago, Ill. Vicky Arroyo, President of the MB Financial Bank Community Development Corporation sees this event and the achievements it honors as a natural venue for MB.
"MB is very proud of our involvement with CNDA," Arroyo explains. "After all, our bank has been supporting the financial success and growth of Chicago communities for over 100 years. And this year's CNDA theme, "Heart of Chicago. Healthy Neighborhoods. Strong City," is certainly in keeping with our commitment to promote healthier, better educated and more prosperous urban communities throughout Chicago."
Founded in 1995 by LISC Chicago, the CDNA awards recognize the valuable contribution partnerships between community development corporations, for-profit developers and non-profit community organizations make to the economic, social and cultural life of our city. The honors given each year include: The Richard H. Driehaus Foundation Award for Architectural Excellence in Community Design, The Polk Brothers Foundation Affordable Rental Housing Preservation Award and the Outstanding For-Profit Neighborhood Real Estate Project Award.
"In this city, a CNDA Award is one of the most prestigious honors an individual or organization can earn," Arroyo remarked. "We're hoping that one of our clients or partners wins again this year. Our track record is already pretty impressive. Two of our projects received awards during the last two years."
Rahm Emanuel, Mayor of Chicago will be the keynote speaker this year. A forum of experts moderated by Dr. Cheryl R. Whitaker, will precede the awards presentation, followed by a reception.
Register online for this event at http://www.lisc-cnda.org or call (312) 422-9567.
MB Financial Bank's holding company, MB Financial, Inc., is traded on the NASDAQ as "MBFI." MB Financial has approximately $9.6 billion in assets. MB Financial Bank (http://www.mbfinancial.com) is a locally-operated financial institution that has been delivering competitive personalized service for over 100 years to businesses and individuals who live and work in the Chicago metropolitan area.