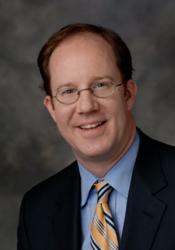 Chicago, IL (PRWEB) February 08, 2013
Joseph Sheils has been named senior vice president of retail banking at MB Financial Bank as of February 1, 2013. Sheils will assume responsibility for the business banking, indirect lending, and mortgage and consumer lending lines of business.
Before joining MB Financial Bank in 2007, Sheils held senior positions in business development and management at LaSalle Bank and Bank of America. He began his career at GMAC, filling his first leadership role in the indirect and retail lending divisions of that company. Sheils earned an MBA from the University of Chicago and a bachelor's degree from Loyola University Chicago. His wide range of experience and expertise gives him a highly diverse set of skills which will serve him well in his new position. This reconfiguration of his role represents a strengthening of the innovative partnership and productive collaboration between MB's commercial and retail banking divisions.
MB Financial Bank's holding company, MB Financial, Inc., is traded on the NASDAQ as "MBFI." MB Financial has approximately $9.6 billion in assets. MB Financial Bank (http://www.mbfinancial.com) is a locally-operated financial institution that has been delivering competitive personalized service for over 100 years to businesses and individuals who live and work in the Chicago metropolitan area.