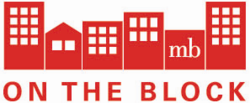 Chicago, IL (PRWEB) September 12, 2012
On Wednesday, September 12, MB will deploy over 230 employee volunteers to local non-profit organizations in Chicagoland communities. The effort, called MB on the Block, includes local food pantries, community centers, shelters, and centers for people with disabilities.
"We wouldn't be where we are today if it weren't for the support of the businesses and individuals in the communities we serve," says Mitch Feiger, president, MB Financial Bank. "The second annual MB on the Block event allows us to lend a hand where help is needed and extend our gratitude to those in need. Our employees have the biggest hearts, and they are thrilled to get out there and give back to the neighborhoods."
MB employees will volunteer at the following organizations: Anixter Center, Aspire, Cara Program, Casa Central, Irving Park Food Pantry, Lawndale Christian, Loaves and Fishes, Maryville Academy, Neighborhood Boys and Girls Club, North River Commission, South Chicago Parents and Friends, Total Learning Community and Youth Build of Lake County.
While MB is setting aside a special day for volunteerism, employees are encouraged year-round to be active parts of communities. In addition, MB is also one of a few local based banks to have a Community Development Corporation whose mission is to promote activities that promote the public welfare and revitalization of low to moderate income neighborhoods.
MB Financial Bank's holding company, MB Financial, Inc., is traded on the NASDAQ as "MBFI." MB Financial has approximately $10 billion in assets. MB Financial Bank (http://www.mbfinancial.com) is a locally-operated financial institution that has been delivering competitive personalized service for over 100 years to businesses and individuals who live and work in the Chicago metropolitan area.