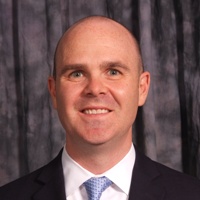 Chicago, Ill. (PRWEB) February 28, 2013
Michael Davidson recently joined MB Financial Bank as vice president, treasury management services at MB Financial Center, 6111 N. River Road, Rosemont, Ill. He is responsible for initiating and maintaining quality cash management relationships with middle-market commercial customers.
Davidson is a Certified Treasury Professional (CTP) and offers MB clients over a decade of experience in providing strategic solutions for the management and optimization of working capital cycles. He is also expert in such products and services as remote deposit, lockbox, ACH origination, EDI, sweep accounts and online treasury management solutions for middle-market companies.
Before coming to MB, Davidson was a vice president, treasury management with First Financial Bank where he helped grow client portfolios throughout Northern Indiana and Chicagoland. He earned a bachelor of arts degree from Purdue University and is a board member of TradeWinds Services, a non-profit organization dedicated to promoting the personal growth and self-sufficiency of individuals attending the TradeWinds Rehabilitation Center.
MB Financial Bank's holding company, MB Financial, Inc., is traded on the NASDAQ as "MBFI." MB Financial has approximately $9.6 billion in assets. MB Financial Bank (http://www.mbfinancial.com) is a locally-operated financial institution that has been delivering competitive personalized service for over 100 years to businesses and individuals who live and work in the Chicago metropolitan area.
###