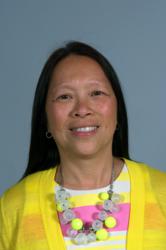 Chicago, IL (PRWEB) June 20, 2013
Chicago-based MB Financial Bank has promoted Banking Center Manager Susie Goldschmidt of Oak Park Ill. to vice president of its River Forest Banking Center, 7727 West Lake St., River Forest Ill. She began her career at MB 27 years ago as a personal banker at same banking center she now manages. In 2011 and again in 2012, Goldschmidt was named MB Banking Center Manager of the Year.
Under her leadership, MB's River Forest Banking Center has continued to offer customers exceptional service even as it recently underwent a major renovation. "We're very excited about the way these structural changes enhance our customer service," Goldschmidt explains. "For example, the reconfiguration of space enables us to turn the east balcony into a meeting room for up to 50 people. We're looking forward to using it in the future for educational seminars and other events that serve the community. MB has always played a major role in helping businesses and families in River Forest, Oak Park and Forest Park. Now our building is not only more attractive and comfortable for MB customers, it affords us new opportunities to serve the entire district more effectively."
Goldschmidt has been an active board member of the Oak Park River Forest Chamber of Commerce for several years. Previously, she served on the board of the Forest Park Chamber of Commerce, the Oak Park Development Corporation and chaired a fund raising campaign for the Oak Park River Forest Infant Welfare Society in 2011. Goldschmidt attended DePaul University.
MB Financial Bank's holding company, MB Financial, Inc., is traded on the NASDAQ as "MBFI." MB Financial has approximately $9.6 billion in assets. MB Financial Bank (http://www.mbfinancial.com) is a locally-operated financial institution that has been delivering competitive personalized service for over 100 years to businesses and individuals who live and work in the Chicago metropolitan area.