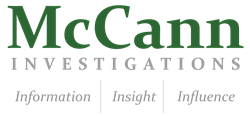 If a client suspects that there may be evidence stored on a smart phone, that device should be powered off immediately to prevent remote wipe of data
Houston, TX (PRWEB) November 08, 2012
McCann Investigations, a Texas-based Private Investigations and Computer Forensics Firm is pleased to announce the release of a case study entitled Smart Phone Deleted Data Recovery. McCann Investigations works with public and private companies as well as individuals in cases such as child custody, divorce, fraud, embezzlement, intellectual property theft and non compete enforcement.
Because of the nature of technology today, and the evolution of electronic devices being used in communication, both business and personal, the investigation of data contained on a mobile device has become a key component.
McCann Investigations has found that in most cases involving the violation of a non-compete agreement and the theft of intellectual property theft, the former employees almost always use their company laptops or smartphones to communicate with co-conspirators. Although the data has been deleted, in most cases, that data can be recovered by an experienced computer forensics expert.
It is important to note, that in order for the data to be admissible as evidence in civil or even criminal litigation, the data must be extracted and stored in a forensically sound manner by a third party licensed computer forensics examiner. Allowing the company's IT personnel to extract the data would deem the evidence contaminated and inadmissible in a court of law. It is extremely important that once the suspicion of wrong-doing arises, that the device is immediately powered down and delivered to a qualified computer forensics expert.
"If a client suspects that there may be evidence stored on a smart phone, that device should be powered off immediately to prevent the remote wipe of data." says Daniel Weiss, Licensed Private Investigator and Managing Partner at McCann Investigations. "Most people are not tech savvy enough to completely delete data from their smart phone, and in most cases, deleted emails, texts, images and call logs can be recovered." continued Weiss.
About McCann Investigations
http://www.mccanninvestigations.com
McCann Investigations is a full service private investigations firm providing complete case solutions by employing cutting-edge computer forensics and traditional PI tools and techniques. For 25 years, McCann's investigators have worked in the public and private sector encompassing law enforcement, physical and electronic security and computer forensics.
McCann works with Law Firms, Financial Firms, Private and Public companies and individuals in cases including contentious divorce, child custody issues, fraud, embezzlement, spyware/malware detection, civil and criminal background investigations, due diligence.
McCann Investigations tools include:

Computer Forensics
Mobile Device Forensics
Spyware/Malware Detection
Network Breach Detection
Digital Debugging
IT Network Vulnerability Assessments