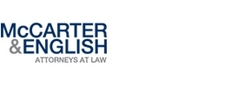 Change and transformation in Newark cannot be accomplished without the unity, strength, and partnership of an entire community
Newark, NJ (PRWEB) September 1, 2009
McCarter & English, LLP, a Northeast regional law firm headquartered in Newark, is providing office space for the newly incorporated community-based consulting organization, the Center for Collaborative Change("the Center"). The Firm is sharing its first floor office space at 90 Mulberry Street with the non-profit. The space includes a single office for its Executive Director, Laurel Dumont, six workstations for staff, and a conference and lunch room area.
McCarter is also providing computers, printers and furniture, including tables, chairs and book shelves. In the future, the Firm may partner with the Center by enlisting their services in research work for the Firm's pro bono initiatives.
"McCarter is very proud to be a supporter of such an innovative community organization," said Eric Watt Wiechmann, Firmwide Managing Partner of McCarter. "Our Firm's commitment to pro bono and community service dates back to the beginning of the Firm in 1844. We believe the Center's approach will be effective in helping to strengthen the community in which we are based, while also helping the city to live up to its full potential. We support Laurel and her team as they work to push for positive change in the City of Newark."
Newark Mayor Cory A. Booker praised the project. "Change and transformation in Newark cannot be accomplished without the unity, strength, and partnership of an entire community," Booker said. "By connecting people and ideas from within and outside of our City, the Center for Collaborative Change will create strength, unity, and partnership, energizing all of Newark. I am proud of how McCarter & English has once again stepped up to take a leadership role in these efforts. They have already joined our administration in several initiatives, including our mock trials for law interns and our Newark Re-Entry Legal Services (ReLeSe) program. Now they are helping us enhance our efforts to engage our residents and empower them in creating Newark's future."
Through research and consultation with city officials, non-profits and residents, the Center will identify program and policy solutions that best address the most serious quality of life issues faced by Newarkers. To accomplish this goal, the Center has developed an innovative "community-based consulting" process, which fuses the rigorous analytic method of a for-profit consulting firm with the power of community engagement. This approach recognizes that local knowledge is necessary to any successful community reform.
"We are thankful for the opportunity to share space with such a prominent firm that has deep roots in Newark and will provide a solid foundation for us as our work gets underway," said Ms. Dumont, who developed the idea of the Center from her years of service and community development as a resident, lawyer, social worker and school teacher in Newark. "I'd like to especially thank former McCarter Chairman, Andrew Berry, who at a critical moment in our organization's development was instrumental in offering office space at McCarter. This act of generosity during the last weeks of his life will live on through the work of the Center, which will serve as an intermediary and coalition-builder, connecting local intelligence with model practices to bring about meaningful and measurable results. By working together with the people of Newark, the Center strives to accelerate Newark's revitalization while ensuring that the process includes and responds to the priorities of its community members."
McCarter has worked with several other community and pro bono service organizations in various capacities. The Newark office is also providing office space to Volunteer Lawyers for Justice, which recruits and trains volunteers to provide free civil legal assistance to low income clients throughout the state of New Jersey. McCarter's Hartford office houses The Connecticut Innocence Project, a Division of Public Defender Services for the State of Connecticut that seeks to assist indigent individuals who are convicted of crimes for which they are innocent. The Firm provides pro bono service to both organizations as well.
In calendar year 2008, McCarter attorneys dedicated approximately 21,371 hours to pro bono work. Projects include Habitat for Humanity, The First Occupational Center of New Jersey, The Friends of the Shattuck Shelter, the NJ State Bar Association of Military Legal Assistance Pro Bono Program, ReLeSe, Veterans Disability Clinic in Manhattan, and the Philadelphia VIP, among others.
Recent accolades include the 2009 Individual NJSBA Pro Bono Award presented to Arnold L. Natali; the 2008 Judge Learned Hand Human Relations Award, which was given to former Chairman Berry by The New Jersey Chapters of American Jewish Committee's; the 2007 Southern Center for Human Rights Frederick Douglas Award; 2007 NJ State Bar Association Presidential Achievement Award; 2007 Hartford Bar Association Pro Bono Prize; New Britain Women in Leadership for 2007 Award; the 2007 Legal Services Foundation's Douglas Eakeley Award presented to Susan Feeney; and a New Jersey Business & Industry Association 2006 Award for Excellence.
About McCarter & English:
McCarter & English, established more than 160 years ago, represents Fortune 500 and middle-market companies in their national, regional and local litigation and on important transactions. Its 400 attorneys are based in offices in Boston, Hartford, New York, Newark, Philadelphia, Stamford and Wilmington. http://www.mccarter.com
About The Center for Collaborative Change:
The Center for Collaborative Change is a nonprofit community-based consultant that will identify Newark's most pressing problems and forcefully take on those challenges. Consulting the City's residents, civil servants, and other community members about the issues they find most critical to their quality of life and the City's well-being, the Center will find, import, tailor, and support effective practices to achieve measurable results in addressing those challenges. http://www.newarkchange.org
###