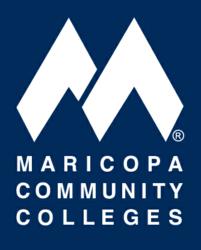 At a time when a college degree is essential to entering the middle class, community colleges offer the most promising path to education and employment for literally millions of Americans. --Josh Wyner, Aspen Institute
Tempe, AZ (PRWEB) April 28, 2012
Three Maricopa Community Colleges have been recognized by the Aspen Institute among the nation's 120 top community colleges. Estrella Mountain, Paradise Valley and Scottsdale Community Colleges are the only institutions in the State of Arizona to receive the recognition. Each college can compete for a $1 million award through the 2013 Aspen Prize for Community College Excellence.
Each year, the Aspen Institute identifies the top 10 percent of all institutions that excel in four key areas: graduation rates, degrees awarded, student retention rates, and equity in student outcomes. View a full list of the nation's top community colleges. The Aspen Institute narrows this list to eight-to-ten finalists in September, and will conduct site visits to each of the finalists in the fall. Prize winners will be announced in March 2013.
"We are honored to have been recognized by the Aspen Institute," said Maricopa Community Colleges Chancellor Rufus Glasper. "As a system, our colleges are the largest workforce trainer in the state of Arizona. We are working hard to continue improving our student outcomes, and the achievements of Estrella Mountain, Paradise Valley, and Scottsdale Community Colleges are indicative of our success."
"The success of our nation's community colleges is more important than ever before," said Aspen Institute College Excellence Program Executive Director Josh Wyner. "At a time when a college degree is essential to entering the middle class, community colleges offer the most promising path to education and employment for literally millions of Americans."
A distinguished Prize Jury co-chaired by John Engler, president of Business Roundtable, former Michigan Governor, and former president of the National Association of Manufacturers and Richard Riley, former South Carolina Governor and U.S. Secretary of Education, will select a grand prize winner and four runners-up, to be announced in March 2013.
###
The Maricopa Community College system is one of the largest in the nation. It includes 10 regionally accredited colleges – Chandler-Gilbert Community College, Estrella Mountain Community College, GateWay Community College, Glendale Community College, Mesa Community College, Paradise Valley Community College, Phoenix College, Rio Salado College, Scottsdale Community College and South Mountain Community College – the Maricopa Skill Center, Southwest Skill Center, several satellite campuses and business/industry; technical and customized training institutes.
The Aspen Institute mission is twofold: to foster values-based leadership, encouraging individuals to reflect on the ideals and ideas that define a good society, and to provide a neutral and balanced venue for discussing and acting on critical issues. The College Excellence Program aims to identify and replicate campus-wide practices that significantly improve college student outcomes. The Institute is based in Washington, DC; Aspen, Colorado; and on the Wye River on Maryland's Eastern Shore.