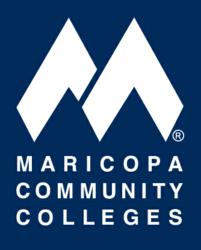 It's part of being a good citizen, and is a cornerstone of our
mission. --Dr. Rufus Glasper, Chancellor of the Maricopa Community Colleges
Tempe, AZ (PRWEB) June 13, 2012
The Maricopa Community Colleges are embarking on a mission to infuse curriculum with real-world community and public policy issues.
Starting this fall, a group of faculty members from the Maricopa Community Colleges will include the basics of local, state and national policy discussions into courses across a variety of disciplines.
The goal of the program is to help students understand the linkages between existing course content and personal, civic, and public policy concerns.
Dr. Pushpa Ramakrishna, a participating faculty member, said, "Too many people – especially youth – are disconnected from community and political processes. For many, this leads to a lack of interest and not voting come election time. Many people just don't know where or how to get involved. Focusing on community and public policy issues that relate to course content will make courses more relevant to students and prepare them for meaningful civic engagement."
Dr. Ramakrishna's project will integrate topics of bioscience in public policy, including discussions about the role of bioscience in the bio-economy, energy policy issues and other sustainability topics. It is one of more than a dozen proposals selected earlier this year by Maricopa Community College's Center for Civic Participation.
Other participating disciplines will include psychology, education business, communications, and diversity studies. The selected faculty members are developing content and strategies for infusion this summer, and will implement their projects starting this coming fall semester.
"Going to a Maricopa Community College is not simply about getting a degree or certificate," said Chancellor Rufus Glasper. "We have a responsibility to give our students not only the knowledge and skills they'll need to succeed in their future education or career, but to demonstrate how we are all connected to the communities in which we live. It's part of being a good citizen, and is a cornerstone of our mission."
The Civic Curriculum Infusion Project is being piloted by the Maricopa Community Colleges Center for Civic Participation with the support of the Maricopa Center for Learning and Instruction.
Results of the pilot will be used to offer additional course infusion grants to faculty members each year, with the goal of enhancing course content across all disciplines and to impact the majority of students taking courses at any of the ten colleges.
The Maricopa Community Colleges have a track record of excellence in increasing civic participation. Earlier this year, Chandler-Gilbert Community College was selected as one of ten institutions nationwide to participate in the prestigious Bridging Cultures program, a
three-year effort to increase civic learning funded by the National Endowment for the Humanities.
###
The Maricopa Community College system is one of the largest in the nation. It includes 10 regionally accredited colleges – Chandler-Gilbert Community College, Estrella Mountain Community College, GateWay Community College, Glendale Community College, Mesa Community College, Paradise Valley Community College, Phoenix College, Rio Salado College, Scottsdale Community College and South Mountain Community College – the Maricopa Skill Center, Southwest Skill Center, several satellite campuses and business/industry; technical and customized training institutes.