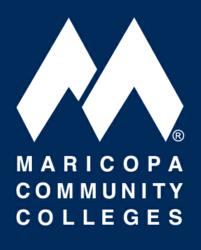 We're finding ways to more quickly and precisely match training to high demand employer needs. --Rick Hansen, Associate Director for the Maricopa Community Colleges' Center for Workforce Development
Tempe, AZ (PRWEB) June 21, 2012
Responding to increased demand for highly specialized workers, the Maricopa Community Colleges are leading the launch of a new apprenticeship program to train and deploy skilled machinists to Valley employers.
The Arizona Precision Manufacturing Apprenticeship Program (AzPMAP) allows those with a high school diploma to enter precision machining jobs and receive comprehensive and tailored classroom and on-the-job learning.
AzPMAP is being funded with a one-year grant from the U.S. Department of Labor, and will start with approximately 25 apprenticeship slots. The grant will cover community college tuition expenses for accepted applicants during the first year.
All apprentices will receive the same starting wage and will receive a wage increase every six months throughout the 3-4 year apprenticeship program.
"We're finding ways to more quickly and precisely match training to high demand employer needs," said Rick Hansen, Associate Director for the Maricopa Community Colleges' Center for Workforce Development. "Apprenticeship programs are successful for many reasons: they clearly define the employer's need, provide specific on-the-job learning, and – in most cases – ensure the apprentice will have a job after program completion."
"There are many hundreds of vacancies for highly skilled machinists in the southwest," said Mark Weathers, CEO of Phoenix-based Excalibur Precision Machining and past president of the Arizona Tooling and Machining Association. "For every manufacturing job created, at least two other jobs are created as a result – a higher ratio than for most other sectors in Maricopa County. This program will ease the burden on employers to set up their own apprenticeships, and provide desperately needed skilled employees."
About AzPMAP
Maricopa Community Colleges is leading a consortium of local employers, trainers, and trade associations in the development and administration of AzPMAP. Apprentices receive a minimum of 5,600 hours of on-the-job learning, and also must complete 144 classroom hours per year at a participating Maricopa Community College for each of the three years in the program.
Applicants are funneled into the pipeline in the order they successfully complete their application, which includes aptitude testing and an interview. For information on how to apply, including qualifications, visit http://www.azpmap.org.
The AZPMAP alliance is comprised of education, government and industry, including: Arizona Tooling and Machining Association (ATMA) - represented by Modern Industries Inc. and Excalibur Precision Machining - Phoenix Workforce Connection, Maricopa Workforce Connections, the Arizona Commerce Authority, the State Apprenticeship Office, and Maricopa Community Colleges (including Mesa Community College, Estrella Mountain Community College, Southwest Skill Center, GateWay Community College, Maricopa Skill Center).
###
The Maricopa Community College system is one of the largest in the nation. It includes 10 regionally accredited colleges – Chandler-Gilbert Community College, Estrella Mountain Community College, GateWay Community College, Glendale Community College, Mesa Community College, Paradise Valley Community College, Phoenix College, Rio Salado College, Scottsdale Community College and South Mountain Community College – the Maricopa Skill Center, Southwest Skill Center, several satellite campuses and business/industry; technical and customized training institutes.